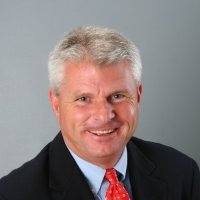 Sam brings a wealth of insurance experience and is a great addition to the Agency Council.
Frankenmuth, MI (PRWEB) December 10, 2015
Frankenmuth Insurance, the regional insurance carrier based in Frankenmuth, Mich., is pleased to announce the addition of Sam Tuten of Kinker-Eveleigh Insurance Agency, a Marsh & McLennan Agency LLC Co., to its Agency Council. Frankenmuth Insurance (FI) formed its Agency Council five years ago and appoints agents from each region where FI does business to ensure the needs and concerns of all its agency partners are represented.
Tuten is President of Kinker-Eveleigh Insurance Agency, offering a broad range of property/casualty services to businesses and individuals throughout Ohio. The company, which was founded in 1919, was acquired by Marsh & McLennan Agency in 2014. Tuten has served as President of the company since 1985 and leads his team from the agency's office in Cincinnati, which has become part of Marsh & McLennan's newly established Midwest region.
"Sam brings a wealth of insurance experience and is a great addition to the Agency Council," said John Benson, Chairman of the Board and Chief Executive Officer for FI. "Her contributions will be vital as we work together to explore strategic issues that ultimately benefit all our agency partners."
Members of the Frankenmuth Insurance Agency Council meet twice annually to discuss issues of mutual interest, providing valuable insight that helps strengthen the company's partnerships with all agencies. Other members of Frankenmuth Insurance's Agency Council include:

Brian Bartosh, Top O' Michigan Insurance Agency (MI)
Gretchen Hopp Doyle, Baker-Hopp & Yee (MI)
Victor Jowers, Upchurch & Jowers Agency (SC)
Mike Mrdjenovich, Maritime-HUB (WI)
Brent Neal, Frank E. Neal & Co. (TN)
Rich Smith, Hickok & Boardman (VT)
Bill St. Charles, Michigan Community Insurance Agency (MI)
Todd Van Dyk, Olivier - Van Dyk Agency (MI)
Vickie Wolcott, M.J. Schuetz Insurance Services (IN)
Benson said, "We are grateful to all our council members for their time and efforts and look forward to working with Sam in the years to come."