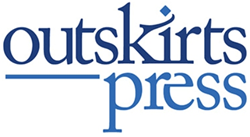 This month, authors who self-publish with Outskirts Press can receive a complimentary Goodreads Marketing Campaign—a $299 value!
Denver, CO (PRWEB) December 08, 2015
With over 40 million members, Goodreads is the world's largest community of readers. Over the last eight years, Goodreads has become the place to go for book-lovers to discover new books, review what they read, and share their recommendations with friends.
Self-published authors who want to get their books in front of a huge group of avid readers have found that Goodreads offers a great platform to get their books noticed.
The Goodreads Marketing Campaign from Outskirts Press helps authors connect with this market through an author profile and a targeted ad. With this option, authors who self-publish through Outskirts Press receive a 30-minute consultation with a marketing guru, an expert who:

Guides the author on how to connect with the right readers – and more of them.
Helps set up a book giveaway to engage readers, generate awareness, and encourage book reviews.
Creates a "per-click" ad on Goodreads to target the author's audience by genre, location, gender, or age. Authors set their own per-click rate between $0.50 and $2.00, based on their budget.
Important stats let authors keep track of the effectiveness of their ads by measuring views, clicks, and the number of Goodreads members who've added the author's book to their collections.
In December, Outskirts Press is offering this highly effective marketing option for FREE! Authors who purchase the popular Diamond package or the full color Pearl publishing package by December 23, 2015 can simply enter the promotion code FreeGR2015. Not only will they save $299, but they'll be taking their books to where the readers are with the Goodreads Marketing Campaign.
Authors who wish to take advantage of the Outskirts Press Goodreads Marketing Campaign package only need to enter the valid promotional code. For additional details, visit the Outskirts Press website at http://www.outskirtspress.com/promotion.html.
About Outskirts Press, Inc.: Outskirts Press offers full-service, custom self-publishing and book marketing services for authors seeking a cost-effective, fast, and flexible way to publish and distribute their books worldwide while retaining all their rights and full creative control. Available for authors globally at http://www.outskirtspress.com and located on the outskirts of Denver, Colorado, Outskirts Press, Inc. represents the future of book publishing, today.
# # #
Outskirts Press, Inc., 10940 S. Parker Rd - 515, Parker, Colorado 80134
http://outskirtspress.com 1-888-OP-BOOKS