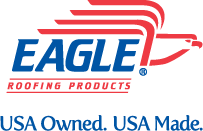 Rialto, Calif. (PRWEB) December 09, 2015
The new construction-centric Sunbelt markets of Florida, Texas, Arizona, Nevada and California have served as the foundation for the concrete roof tile industry for the past 30 years as tile roofing has dramatically eroded asphalt shingles market share. Regrettably, industry efforts to develop the expansive markets north of the Sunbelt have historically been retracted at the first sign of a slowdown in the core markets. This inconsistency has led to a miniscule market share north of the Sunbelt despite the obvious benefits concrete tile roofing offers in colder climates over temporary roof coverings such as asphalt shingles.
In an effort to successfully push the boundaries of the existing concrete tile roofing market and break the cycle of inconsistent representation in these markets, USA-Made, USA-Owned Eagle Roofing Products has added six new sales representatives in the following new target markets:

North Carolina/South Carolina and Tennessee – Mr. Craig Bailey
Washington/Oregon/British Columbia – Mr. Christopher Schott
New York/New Jersey- Mr. Craig Lowden
Illinois, Indiana and Michigan – Mr. Jay Kratz
Minnesota/Wisconsin – Mr. Greg Kvanbek
Further, Eagle has consolidated its market expansion efforts under the guidance of the company's most experienced Team Eagle member, Mr. Rick Osborn. Effective January 4, 2016, Osborn will assume the newly created role of New Market Development Manager. Osborn will continue to manage the Southern Utah market while providing leadership for Eagle's new market development efforts nationwide. Contact information for Osborn and the aforementioned representatives can be found on Eagle Roofing's website.
"Going forward, our industry's growth is contingent upon the realization that temporary roofing is tile roofing's real competition," said John Campbell, National Sales and Marketing Director at Eagle Roofing Products. "Our industry is healing and we plan to invest in our products and our people and work closely with our distributor partners nationwide to expand the boundaries of our industry by training contractors and providing value through sustainable, superior solutions to temporary roofing products."
About Eagle Roofing Products:
Eagle Roofing Products is a division of Burlingame Industries, a California-based, privately held family organization that has been in the roofing manufacturing business for over 40 years. Founded in 1989, Eagle has four manufacturing plants, eight design centers and a work force of over 500 employees, specializing in providing concrete tile roofing solutions for the building industry. For additional information on Eagle Roofing Products, visit http://www.eagleroofing.com, or contact us at 1-888-TILE ROOF.
###