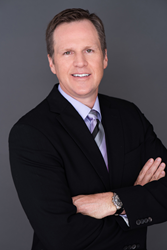 Even sober, drivers are more distracted than ever before due to smart phones, navigation and traffic. Combine this with drugs and alcohol, and you have a lethal cocktail.
New Port Richey, FL (PRWEB) December 09, 2015
The Fatality Analysis Reporting System (FARS) found that 40 percent of fatally injured drivers tested positive for drugs—almost the same percentage as those testing positive for alcohol. (1) A nationwide study of fatal crashes also found that 46.5 percent of drivers who tested positive for drugs had used a prescription drug, and 36.9 percent had used marijuana. (2)
The number of traffic incidents of driving while on drugs has been increasing each year, and while drunk driving is still the leading cause of fatal accidents, driving under the influence of alcohol and other drugs in combination is also on an alarming rise.
Kent Runyon, Executive Director of Novus Medical Detox, a leading Florida-based drug treatment facility, notes that the Centers for Disease Control and Prevention (CDC) has classified prescription drug abuse as an epidemic, while at the same time, marijuana laws have grown increasingly permissive. "Even sober, drivers are more distracted than ever before due to smart phones, navigation and traffic. Combine this with drugs and alcohol, and you have a lethal cocktail," Runyon said. "And many types of drugs—whether illegal, filled by prescription, or over-the-counter—can impair a person's ability to safely operate a vehicle."
According to the Governor's Highway Safety Association (GHSA), every state has laws dealing with both alcohol-impaired and drug-impaired driving. But unlike laws for alcohol-impaired driving, those laws addressing drug-impaired driving are nuanced, difficult to enforce and prosecute, and vary substantially from state to state.
"The danger of driving while impaired by a drug is just as significant as the danger posed by alcohol impairment," said California Deputy District Barry Shapiro, who helps oversee a special DUI unit. "Just because a drug is prescribed does not mean it is safe for an individual driver, and does not mean an individual can drive with that drug in his system."
States, as well as the federal government, are under much pressure to do something about drugged driving, although the extent of impairment as a contributing factor has yet to be clearly established. To address this and to construct guidelines for reducing the number of such incidents, the GHSA and Responsibility.org created an expert advisory panel of state officials, researchers and national organizations to pull together available research and data and then make recommendations to states and federal groups for addressing the problem. Their preliminary results outlined the planning, law review, legal training, post-mortem testing and data tracking infrastructure that will need to be in place in order to effectively take control of the situation.
Runyon applauds this initiative, and notes that at Novus Medical Detox, personal problems caused by drugs and alcohol, whether used in combination or alone, are their daily concern. "Drug and alcohol abuse can be dealt with on an individual basis. Greater social awareness of its deadly effects can begin to save lives on a broader scale."
About Novus Medical Detox Center:
Novus Medical Detox Center is a Joint Commission Accredited inpatient medical detox facility. Novus offers safe, effective alcohol and drug treatment programs in a home-like residential setting. Located on 3.25 tree-lined acres in New Port Richey, Florida, Novus is licensed by the Florida Department of Children and Families and is known for minimizing the discomfort of withdrawal from prescription medication, drugs or alcohol by creating a customized detox program for each patient. By incorporating medication, natural supplements and fluid replenishment, Novus tailors the detox process for each patient, putting the dignity and humanity back into drug detoxification. Patients have 24/7 medical supervision, including round-the-clock nursing care and access to a withdrawal specialist, and enjoy comfortable private or shared rooms with a telephone, cable television and high-speed Internet access. Novus' expansion is tied to its contribution to its industry and local community, ranking number 48 on the Tampa Bay Business Journal's 2014 Fast 50 Awards list of the fastest-growing companies in Tampa Bay, and number 2,936 on the 2014 Inc. 500/5000 list of fastest-growing companies in America. For more information, visit http://www.novusdetox.com.
1. "Drugged Driving." Drugged Driving. National Institute on Drug Abuse, 22 July 2015. Web. 01 Dec. 2015. drugabuse.gov/related-topics/trends-statistics/infographics/drugged-driving.
2. Wilson FA, Stimpson JP, Pagán, JA. Fatal crashes from drivers testing positive for drugs in the U.S., 1993-2010. Public Health Rep. 2014;129(4):342-350. drugabuse.gov/publications/drugfacts/drugged-driving.
3. Garcia, Fabian. "DA's Office Encouraged to Keep up Drugged Driving Crackdown." DA's Office Encouraged to Keep up Drugged Driving Crackdown. Daily Democrat News, 28 Oct. 2015. Web. 01 Dec. 2015. dailydemocrat.com/general-news/20151028/das-office-encouraged-to-keep-up-drugged-driving-crackdown.