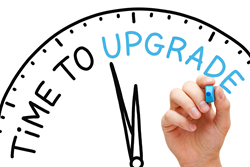 Retailers get a nice tax break on their EMV POS upgrades with the Section 179 deduction.
Hoboken, New Jersey (PRWEB) December 09, 2015
eMazzanti Technologies, a NYC area IT consultant and managed services provider (MSP), today announced the availability of special offers on year-end technology purchases, which may also qualify for substantial Section 179 tax deductions up to $25,000.
Almost every small business needs PCs, servers, printers, network gear, data security hardware or software. Retailers in particular may require EMV compatible POS equipment this year in order to implement the new EMV chip card standards.
"Retailers get a nice tax break on their EMV POS upgrades with the Section 179 deduction," stated Jennifer Mazzanti, President eMazzanti Technologies. "But, all small businesses can benefit by modernizing their computers and networks."
Fortunately, Section 179 of the tax code lets small businesses write off the entire cost of computer equipment and off-the-shelf software purchased and put in use before December 31, 2015.
Read the article "Net a Sizeable Tax Deduction with Year-end Technology Purchases."
Intended specifically for small businesses, the Section 179 deduction can have the effect of reducing the cost of technology purchased by as much as $25,000. In addition, special offers from eMazzanti may be available on particular items. Contact eMazzanti sales for details.
Examples of items that may qualify for the Section 179 deduction:

EMV POS Chip Card Readers
Servers, Server upgrades, Printers
Routers, Network switches, Network security appliances
Tablets, Smartphones, Workstations, Laptops
Windows 10, Windows Server 2012, Microsoft Office, Microsoft Dynamics
Other off-the-shelf software
All businesses that purchase, finance, and/or lease less than $200,000 in new or used business equipment during tax year 2015 should qualify for the Section 179 Deduction. There are limits and conditions but most equipment, new or used, qualifies. Visit section179.org for more information.
Related resource information:
eMazzanti Offers EMV Credit Card Technology Upgrade Services in Advance of Fraud Liability Deadline
eMazzanti Technologies Offers Comprehensive IT Relocation and Upgrade Services
About eMazzanti Technologies
eMazzanti's team of trained, certified IT experts rapidly deliver cloud and mobile solutions, multi-site implementations, 24×7 outsourced network management, remote monitoring and support to increase productivity, data security and revenue growth for clients ranging from professional services firms to high-end global retailers.
eMazzanti has made the Inc. 5000 list six years running, is a 2015, 2013 and 2012 Microsoft Partner of the Year, and a 5X WatchGuard Partner of the Year.
Contact: Carl Mazzanti 844-360-4400 or emazzanti.net Twitter: @emazzanti Facebook: Facebook.com/emazzantitechnologies.