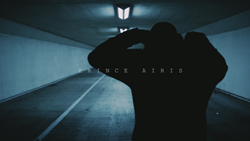 Miami, FL (PRWEB) December 08, 2015
Today Coast 2 Coast Mixtapes announce the release of "Villain Gang Anthem", the latest music video by Miami Hip-Hop artist Prince Airi$. The video can currently be viewed in it's entirety at the Coast 2 Coast Mixtapes website.
"Villain Gang Anthem", produced by MJ Nichols, throws a "go-getter" type of lifestyle, right into the face of society. This hit was the banging start to his latest project "Airi$ To The Throne." Prince Airi$ is leading the new wave of Hip-Hop music in South Florida. Even beginning to explore new profound talents in designing and style entrepreneurship. Based in Miami, Prince is attempting to uplift youth spirits worldwide by expressing his art through music to influence a more positive world.
Prince Airi$ is currently seeking press opportunities, interviews, features, and more. He can be reached through his official Facebook fan page.
About Prince Airi$: Miami's hot new lyrical talent, bringing a new generation of hip-hop to South Florida. Pursuing his dreams to grow a young and positive world. He is a member of the brotherhood group 'T.R.U.T.H', which is simply a group of close friends who chill, party, joke around and have fun. Their are also other artist, producers, and athletes among the group. Prince and the rest of T.R.U.T.H are destined to reach their peak and make their dreams a reality. For more music by Prince Airi$ visit his official Soundcloud page.
About Coast 2 Coast Mixtapes:
Coast 2 Coast Mixtapes are the most widely distributed mixtapes in the world, with over 100 million downloads/plays generated by over 300 volumes officially hosted by major artists. Coast 2 Coast has a solid reach in the new music industry with a digital magazine, DJ coalition, industry tips blog, yearly convention, and more. Coast 2 Coast Mixtapes represents a unique opportunity for artists of all urban genres, from major to indie. For more information, visit http://www.coast2coastmixtapes.com.