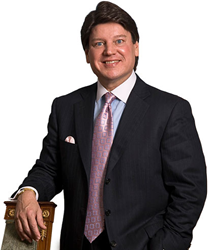 Houston, Texas (PRWEB) December 09, 2015
This Christmas, Mirror Mirror Beauty Boutique is partnering with SillyBox for the second annual toy drive. Through the support of the Houston community, Mirror Mirror and SillyBox hope to make the holidays brighter for area children in foster care. This holiday season we wanted to share the joy of the holidays with local children in need. Nothing is more important to the future of our community than the children who will one day lead it. Our mission is to invest our resources in making Houston the best place we can for future generations of neighbors in our community while spreading some holiday cheer with those in need." –Dr. Vitenas
Now through the end of December everyone is encouraged to bring a new, unwrapped toy, valued at $10 or more, to the Mirror Mirror Beauty Boutique's office on Richmond Avenue. Acceptable items, for boys and girls, can range from positive books or educational toys, to traditional dolls or cars. To thank those who donate, Mirror Mirror Beauty Boutique will show our appreciation by providing a 25% discount on any SkinMedica or Skin Ceuticals product.
SillyBox, was created by Jorge Ortiz and Lawson Gow, is a way to bring age-appropriate, enriching toys to the children in Houston's foster care system. The charity is structured as a monthly subscription service, and routinely provides boxes of uplifting books, toys, and fun items to these kids. "Roughly 6,000-10,000 children are in foster care in Houston at any given time. These children have very little to call their own, and it can be life-changing for them to feel loved enough that someone would think to send them a box of things just for them" Gow explains. Today, SillyBox has delivered care packages to more than 215 local children.
Mirror Mirror Beauty Boutique opened its doors in 2014. Founded by Houston's leading cosmetic surgeon, Dr. Paul Vitenas, Mirror Mirror brings clients innovative noninvasive procedures, in a spa-like atmosphere. From CoolSculpting, to injectables such as Botox Cosmetic or Juvederm, Mirror Mirror offers a wide variety of restorative treatments. The full service beauty bar also stocks one of the largest selection of physician-quality skin care products and sunscreens available.
To get more information on the services and products offered at Mirror Mirror Beauty Boutique, contact our office at 281.810.9083. Free, off–the-street parking is available at Mirror Mirror, making a quick, rejuvenating stop especially easy this holiday season. For additional information on SillyBox, one of Houston's newest and most generous charities, go to http://www.sillybox.org.
Contact:
Mirror Mirror Beauty Boutique
4208 Richmond Avenue Suite 100
Houston, Texas 77027
281.810.9083
http://www.mirrormirrorhouston.com