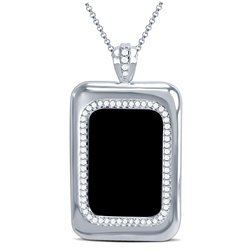 New York, NY (PRWEB) December 09, 2015
Stay safe and connected in 2016 with Cuff, now available from Milano Jewelry. The fashion-forward smart jewelry that marries style and function keeps customers hands free yet connected to the people who matter most.
Weighing in at just 1 ounce, CUFF offers dainty versatility that means style isn't sacrificed for function. Chiefly, Cuff allows users to stay informed and safe while complementing their personal style.
Available now through Milano Jewelry, CUFF allows only approved contacts to cause the device to vibrate, alerting the user that someone in their network needs them. Users can put their phone away with peace of mind and the ability to easily connect to their chosen contacts.
Users can additionally create a community of contacts CUFF will alert in the event of an emergency. If the user needs help, the touch of a button on the module will notify those selected contacts of the user's location, provide prompts on how to get help, and stream live audio of what is happening on the scene.
A leader in the smart jewelry industry, Milano is pleased to offer customers various styles of CUFF. As beautiful as it is smart, Milano's CUFF offers infinite style options. The solid brass CUFF pendant is available in Rhodium, 18k yellow gold, or rose gold plated options. The pendant comes with a chain that is adjustable from 18 to 22 inches in length. The face of the pendant is set with 74 Cubic Zirconia stones and comes with a delicate filigreed removable overlay screen. Additional style options are available for purchase as well.
CUFF module stays fully charged for a full 6 to 12 months with no charging required. The device is water-resistant and compatible with both iOS and Android operating systems. The module does need to be linked with a smartphone to function properly.
About Milano Jewelry
Milano is the online platform for Milano Diamond Gallery, a retailer of fine jewelry that boasts 26 store locations in the Caribbean, Alaska and Mexico, and over 20 years of experience in the industry. Milano provides shoppers with affordable luxury jewelry at highly competitive prices, with measures such as featured private sales and free shipping to keep pricing even more affordable. Milano gives customers one of the easiest online jewelry shopping experiences available with an uncluttered, informative website that makes it easy for shoppers to choose the perfect piece of jewelry. To learn more about Milano, please visit http://www.shopmilano.com