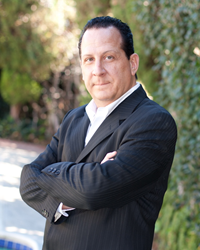 "Mr. Pancak's significant experience in online investigations and the discovery process will bring considerable value to clients that we serve" said William Sampson COO of Skyline Discovery Consulting.
Irvine, California (PRWEB) December 09, 2015
Mr. Pencak will be responsible for assisting law firms, corporate legal departments, federal, state and local governments with litigation readiness, data collections, preservation of evidence, computer forensics and ESI related solutions. As a Senior Discovery Consultant Mr. Pencak brings to Skyline Discovery Consulting in excess of 15 years of achievement in sales, marketing and cost effective strategies that would best fit the needs of our valued present and future clients.
Before joining Skyline Discovery Consulting, Mr. Pencak was a Major Account Executive for Ricoh USA consulting eDiscovery solutions to Law Firms and before worked at Guidance Software selling Computer Forensic Software to Law Enforcement, State and Local Government and Large Corporate clients.
"With the addition of Mr. Pencak to our Senior Consulting team Skyline now features some of the most prominent experts in our profession," said William J. Sampson, Skyline Consulting Solutions COO. "With his significant experience in online investigations and the Discovery process he is a leading consultant for law firms, corporations and government agencies across the United States."
About Skyline Discovery Consulting:
Skyline Discovery Consulting is a comprehensive discovery solutions provider serving law firms, corporations and government agencies. Our consultative approach leverages proven technology, professional resources, and optimized workflows to provide our clients a competitive advantage with maximum value.
For Information Contact:
Ryan Sherman
Skyline Discovery Consultants
2691 Richter Ave.; Suite 106
Irvine, CA 92606
http://www.skylinediscovery.com
Email: Ryan(at)skylinediscovery(dot)com