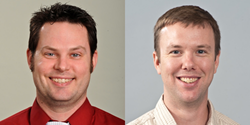 Yorba Linda, CA (PRWEB) December 08, 2015
Water content in pharmaceutical products considerably affects their quality, effectiveness, and shelf life, so water determination in pharmaceutical analysis is critically important. Routine Karl Fischer titration is the prescribed technique for measuring residual moisture content to monitor process control, sample specification, and optimize freeze-drying processes for lyophilized products.
Near-infrared (NIR) analysis provides numerous advantages over traditional instrumental analysis methods by eliminating sample preparation, offering rapid analysis times, and recovery of an intact sample. NIR measures qualitative and quantitative moisture content either inline or at-line, which curtails over-processing of product and boosts production consistency.
NIR is a more profitable and productive technique long-term, but quantitative NIR analysis demands prior calibration and validation from reference analytical methods. Karl Fischer titration supplies the foundation needed to build and validate this calibration.
Metrohm USA Inc is sponsoring a new, free educational webinar, "Moisture Analysis in Pharma: Expanding Near-Infrared Spectroscopy with Karl Fischer Titration," which will discuss how choosing the proper technique and sample-handling procedure vastly improves the repeatability and accuracy of Karl Fischer titrations and leads to faster NIR implementation for lab and in-process measurements. The speakers will also emphasize the importance of selecting the right KF and sample-handling techniques, implementing Near-IR for moisture analysis in lyophilized and other pharmaceutical products, and quantifying residual moisture online in the drying process.
This webinar will be of particular interest to anyone who uses Karl Fischer titration for applications in the pharmaceutical industry, spends time in the lab preparing samples for moisture analysis, or faces challenges monitoring and controlling analyses; and those who want to discover the benefits of implementing NIR for routine moisture analysis to save time, money, and ensure user-friendly operation.
The speakers, from Metrohm USA, are Joseph Head, MS, technical application specialist, and Keith Freel, PhD, applications specialist.
Joseph Head completed an MS in analytical chemistry at Northeastern Illinois University, and joined Metrohm from UOP-Honeywell in 2013 after spending 13 years in the R&D lab. Previously, he worked as a quality assurance/validation chemist at Environmental Standards, in Pennsylvania.
Dr. Freel's undergraduate and graduate work in engineering and spectroscopy, combined with his time at Metrohm USA, has seasoned him with more than a decade of experience in spectroscopy. In his current role, he performs NIR feasibility studies, develops qualitative and quantitative models, leads NIR training courses, and supports Metrohm's partners with their specific applications. He serves as the go-to person for Chemometrics and NIR method development.
The complementary webinar, hosted by LabRoots, will be presented on December 9, 2015, at 8 am Pacific Time/11 am Eastern Time.
For full details about the event and free registration, click here.
About Metrohm USA:
Metrohm USA is the most-trusted brand for titration and ion chromatography instruments and services. The company's 55,000-square-foot US headquarters features four dedicated support labs, more than 10 in-house chemists, and more than 70 field specialists. Its parent company, Metrohm AG, founded in 1941 in Switzerland—where manufacturing still takes place—spans the globe with more than 30 offices worldwide.
About LabRoots:
LabRoots is the leading scientific social networking website and producer of educational virtual events and webinars. Contributing to the advancement of science through content sharing capabilities, LabRoots is a powerful advocate in amplifying global networks and communities. Founded in 2008, LabRoots emphasizes digital innovation in scientific collaboration and learning, and is a primary source for current scientific news, webinars, virtual conferences, and more. LabRoots is the owner and producer of BioConference Live – which has grown into the world's largest series of virtual events within the Life Sciences and Clinical Diagnostics community.