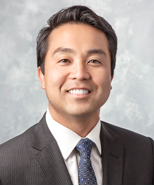 Santa Ana, CA (PRWEB) December 10, 2015
THINK Together, the largest educational nonprofit in California, announced it has elected John Lee to its Board of Directors effective June 26, 2015. Mr. Lee is an executive vice president in the Newport Beach office and a portfolio manager focusing on commercial real estate investments at Pimco. Prior to joining PIMCO in 2013, Lee was with private equity real estate firm Canyon Capital Realty Advisors. He has 14 years of investment experience and holds an MBA from Harvard Business School and a bachelor's degree from UCLA.
A respected business leader, Lee will support THINK Together's work to improve the educational outcomes for students in pre-K through high school in historically underserved communities. Along with its affiliate Principal's Exchange, THINK Together collaborates with school administrators and teachers, communities, parents and other stakeholders to help transform the K-12 educational system at more than 400 locations, serving over 150,000 students statewide.
"Our success depends on delivering high value to our students while managing costs. John's financial expertise and passion to serve his community will help ensure that we maximize the gifts of our donors and the resources entrusted to us by school districts for the highest level of impact possible," said THINK Together Founder and CEO Randy Barth.
THINK Together's Board of Directors is comprised of respected leaders in business, education, healthcare and government, who provide trusted leadership and resources as THINK Together helps close California's wide educational achievement gap.