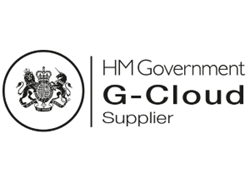 G-Cloud has continued to make the marketplace a fairer environment to operate in, especially for an SME such as Nine23.
Southampton, Hampshire (PRWEB UK) 10 December 2015
FOR IMMEDIATE RELEASE
10/12/15 - 0900 hrs
Nine23 are a Mobile Technology Solutions company that designs, builds and supports innovative projects involving mobile devices. They are passionate about delivering the best possible Front Line Experience and believe that people should expect the same mobile technology innovations at work as they benefit from in their personal lives.
Nine23's catalogue of products can be found on the digital marketplace: https://www.digitalmarketplace.service.gov.uk/g-cloud/search?q=nine23.
Nine23 have offerings in the Platform as a Service (PaaS), Software as a Service (SaaS) and Specialist Cloud Services (SCS) categories.
Stuart McKean, CEO of Nine23 said:
"G-Cloud has continued to make the marketplace a fairer environment to operate in, especially for an SME such as Nine23. Being approved on G-Cloud 7 enables us to continue supplying our products and services on an interface that's easy to use for the client and gives us maximum visibility."
ENDS
FOR MORE INFORMATION PLEASE CONTACT:
nine23: Damien Judd
T: +44 (0) 2382020300
info(at)nine23(dot)co.uk