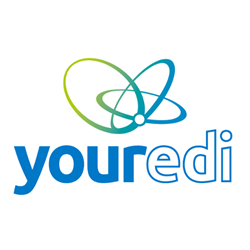 "With global commerce expanding, customers of all sizes are longing for an agile solution to grow and compete."
(PRWEB) December 10, 2015
Recognized as a 'Visionary' by Gartner in 2015, Youredi's integration platform is agile, cost-effective, and aligned with the needs of all businesses, regardless of size.
"EDI-Soft is thrilled that a company like Youredi is complementing our e-fulfilment solution with real-time Youredi Analytics. This will provide retailers and producers real-time visibility of their logistics partners' performance," said Petri Karjalainen, Country Manager of EDI-Soft Finland. "Their integration technology offers tremendous opportunity for companies of all sizes to optimize their supply chain logistics. Youredi's pay as you go model is very modern, with minimal up-front investment."
"Youredi is excited about this cooperation with EDI-Soft. Our integration platform has been built to ensure efficient business-to-business integrations, providing full transparency to data flows across different applications, organizations and continents. EDI-Soft is utilizing our Youredi Analytics component; a modern, easy-to-use analysis tool that is particularly good fit to logistics scenarios. Its capabilities extend beyond basic dashboards, providing insight into processes, their performance, and e.g. possibilities to compare different logistics providers. I am confident that this co-operation will greatly assist EDI-Soft's customers, and provide good insight into their logistics networks' performance," said Sami Tähtinen, Youredi CTO.
"With global commerce expanding, customers of all sizes are longing for an agile solution to grow and compete. We strongly believe that EDI-Soft and Youredi Analytics together can create a big competitive advantage for companies across the globe in terms of increased efficiencies, visibility into the logistics operation yielding growing sales and end customer satisfaction," said Jaakko Elovaara, CEO of Youredi, Ltd.
Youredi allows companies to streamline the flow of information throughout global e-commerce networks, including parcel logistics, supply chain, financial services and other value networks. The company provides an advanced Integration Platform as a Service (iPaaS) solution that integrates data across applications, processes and systems seamlessly, quickly and cost-effectively – on premise, in the cloud and between trading partners. It supports industry standards, interoperability between formats and standards, provides connectivity with other platforms, and integrates seamlessly with internal/external systems, enabling information to be easily shared.
About Youredi
Youredi is the only global provider of a cloud-based Integration Platform as a Service (iPaaS) solution for interoperable, low-cost data integration that ensures the seamless flow of information across value networks. Youredi enables its customers to easily and cost-effectively bring data to the right place and at the right time, so they can easily transact with business partners, gain visibility throughout the value chain and better share data in the cloud as well as in disparate applications and systems. Youredi, Ltd, founded in Finland, with offices in Woburn, Mass, US and Singapore is privately held. For more information visit http://www.youredi.com or contact us at talktous(at)youredi.com
About EDI-Soft
At EDI-Soft AS, we aim to support large as well as small companies in their Delivery Management making it easier, less time consuming and cheaper for them to deliver parcels to their customers. By developing and providing smart Delivery Management software, which includes all stages of shipment and delivery on just one platform, our customers get an integrated and sustainable delivery solution.
As the leading provider of Delivery Management solutions in the Nordic, EDI-Soft combine in-depth knowledge of transportation and logistics with outstanding software architecture and design. We provide our customers with the world's largest carrier library containing both national and international carriers.
Our multi carrier platform, CONSIGNOR, creates more than 100 million shipments per year and makes it possible for more than 10,000 customers to choose the best solution for producing shipments, regardless of the carriers, ERP-system or E-commerce solution. We serve small web shop start-ups as well as group storage facilities handling more than 6,000 packages per hour.
EDI-Soft operates in Norway, Sweden, Denmark, Finland, China and Romania. Employing more than 110 staff and revenues of NOK 100 million in 2014, we have grown to be the largest provider of Delivery Management systems in the Nordic region.