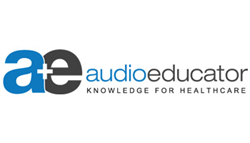 FDA investigators serve as industry watchdogs—their goal is to protect the health of all people living in the U.S.
Durham, NC (PRWEB) December 14, 2015
To help organizations understand how to write effective and compliant SOPs, Audioeducator is conducting a live Audio Conference presented by noted expert Angela Bazigos titled "Writing Effective SOP's" in which she will provide instructions on the ways to write, organize and maintain Standard Operating Procedures and teach personnel the ways that will ensure compliance in a manner that will be reproducible, concise and easy to follow.
Standard Operating Procedures are essential for ensuring safety and security in organizations, and yet FDA inspections and audits often have adverse findings due to SOP administration problems. Developing Standard Operating Procedures is critical to every organization, especially where the safety and security of employees and customers is concerned. Companies are required by law, such as the Code of Federal Regulations such as Title 493 and Tile 21, to define and implement SOPs. Yet, there are no instructions on the methods of writing, organizing and maintaining SOPs. As a result, SOPs are often written in a manner that makes compliance nearly impossible or at least very difficult. Worse still, many regulatory errors are only first discovered during a FDA audit.
In this session, Angela will start with a strategic idea of SOPs in an organization and how it can help organize operations besides ensuring regulatory compliance, and how to convert regulations into actionable SOPs. She will present the best practices for maintaining, implementing and creating SOPs using a risk based approach and getting SOPs ready for inspections. She will offer detailed insight into the relation of SOPs to the regulations, the role of SOPs in an organization's regulatory infrastructure, ensuring consistency, conciseness and ease of use on SOPs, using a Risk Based approach to create and maintain SOP Best Practices, training on SOPs, tools for SOP tracking and when validation is required and what the FDA looks for in SOPs during an inspection.
For more information visit: http://www.audioeducator.com/pharma-biotech/writing-effective-sops-fda-compliance-12-15-2015.html
About Audioeducator
Audioeducator is the country's leading source of knowledge and training for professionals in Healthcare. Our Healthcare conferences and webinars are conducted by nationally renowned experts, consultants and industry insiders who provide a fresh perspective on healthcare issues and trends. Audioeducator offers important updates, regulatory knowledge and compliance information on the hot topics in various medical specialties. It has provided thousands of healthcare professionals the opportunity to get answers to their most complex questions directly from experts. To know more visit: http://www.audioeducator.com