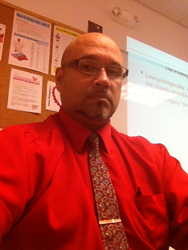 Bachelor of Science in Psychology and its concentrations can help students enter a wide variety of fields."
Miami, Florida (PRWEB) December 10, 2015
Florida National University (FNU) is proud to announce its new Bachelor of Science program in Psychology beginning in the 2016 winter semester, January 4, 2016.
The new psychology program, headed by Dr. Jose A. Perez, Director of FNU's Psychology Program, is designed to prepare students for entry-level positions and advanced professional education in psychology. Students will be exposed to the major domains of psychology and will acquire a solid base of knowledge, being better equipped to integrate and apply their education toward meeting their career goals.
The program requires a minimum total of 122 credits to graduate. General education requirements include concentrations in communications, humanities, behavioral and natural science, mathematics, and computers. A total of 42 credits are required in this area.
Core concentrations include:
➢ Addiction Specialist:
The student obtains all the required education by the Florida Certification Board to become a Certified Addiction Professional (hours of practice and experience are required). Students interested in the field of substance abuse counseling can complete their elective course work of 33 credit hours.
➢ Mental Health Technician:
Students pursuing a bachelor's degree in psychology and want to work as behavioral or research technicians, family counselor, or behavioral analysts can complete this field of elective course work of 33 credit hours.
➢ Forensic Psychology:
Students will complete a bachelor's degree in psychology with an elective course work in criminal justice that includes criminology, court systems and corrections among others. This also requires 33 hours of course work.
➢ Industrial and Organizational Psychology:
Students who want to combine the field of psychology with business can now do so by completing an elective course work of 33 credit hours in business administration.
FNU's "Bachelor of Science in Psychology and its concentrations can help students enter a wide variety of fields," Dr. Perez said.
Dr. Perez brings a unique set of experience and knowledge to the new psychology program. He graduated from Carlos Albizu University with a doctorate degree in clinical psychology with a concentration in Forensic studies. His pre-doctorate work was in the field of substance abuse rehabilitation at The Watershed in Palm Beach Florida. He completed his post-doctorate work soon after graduation at The Neuroforensic Institute of the Palm Beaches in the field of Neuropsychology.
Dr. Perez has also been working in the field of criminal justice since 1992, and owned Prototype Researchers, LLC. — a private investigation and psychological research agency between 2004 and 2011. He developed and currently runs Clear Steps Recovery, LLC. in the Palm Beaches in Florida, which is an intensive outpatient rehabilitation program for individuals who have completed inpatient treatment and continue to seek further rehabilitation treatment.
FNU's new Bachelor of Science in Psychology program is offered at the Hialeah campus. Additionally, all of the general and core courses required can be taken online.
About FNU
Florida National University is a regionally accredited higher learning institution founded in 1982. FNU awards a variety of certificates and associate, baccalaureate, and master degree programs, including 22 distance-learning program opportunities. Opens doors to the future.