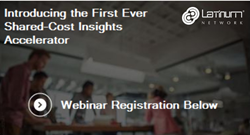 Washington, DC (PRWEB) December 10, 2015
As the premier member driven advisory company designed to equip major corporations to better serve, engage, and activate the fastest growing and most influential consumers, The Latinum Network today launched its new Shared-Cost Insights Accelerator, an entirely new and more efficient way for companies to deepen insights into America's multicultural consumers.
The new platform addresses a major gap in the marketplace for insights into multicultural consumers, namely the inability to access cutting-edge insights without having to commission expensive and time-consuming custom research. "As a subscription-based membership organization, sitting at the center of a network of over 100 consumer focused companies," said Latinum's Co-Founder Michael Klein, "we are able to leverage technology to allow our members to search and access a database of insights to the wide range of consumer behaviors across industries, categories, and brands. Issues such as language preference, shopping habits, acculturation, and mobile and social usage are examples of the types of themes covered. This new library of searchable insights should be an essential first step before any of our members perform their own custom research."
According to Andy Hasselwander, Latinum's SVP of Products and Research, "Our mantra is shared cost to start, custom when you need it. We start where custom research providers leave off. We scan thousands of questions, across hundreds of topics, before writing a single custom question. Our member companies know that they will be getting the richest possible picture of the consumer in the most cost efficient way. They will also uncover unexpected insights, because we can paint a much broader picture of consumer attitudes and behaviors than is possible with one twenty minute survey."
The Shared Cost Accelerator combines four elements:
i.) An annual shared cost research agenda focused on multicultural and total market consumers
ii.) A full service custom quantitative and qualitative research group, staffed by a world-class team of in-culture, native speaker researchers
iii.) A searchable data warehouse containing every question and response we have ever asked, across both shared-cost and custom research.
iv.) A suite of web reporting tools that allow access to every shared cost question Latinum has ever fielded, via custom queries and cross-tabs. These tools include detailed reports on each research study, as well as a Crosstab Designer that links any two (or more) questions together across shared-cost and entitled custom research studies.
The Shared-Cost Insight Accelerator platform is now fully available for use by Latinum members. Members who join now receive access to our full backlog of shared cost research, and can provide input into our 2016 shared cost research calendar.
On Dec. 16 at 2pm EST, we will be holding a webinar to demonstrate the capabilities of the new platform. Register Here to join the session.
##
ABOUT LATINUM NETWORK: Latinum Network is the premier member-based advisory company that equips leading organizations to better serve, engage, and activate the fastest growing and most influential consumers through a shared-cost network model. Latinum currently supports more than100 distinct corporations, and over 250 brands. Proprietary solutions include VozLatinum, a bilingual online community and panel used to support both network-wide and custom client research; and Latinum's Multicultural Knowledge Center that provides clients with proprietary syndicated research, actionable category-level insights, online tools, data and best practices. http://www.latinumnetwork.com