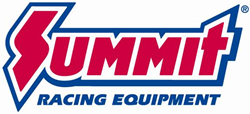 Tallmadge, OH (PRWEB) January 05, 2016
Owners of 2015 Challenger RT or RT-Plus can make it sound better with a Corsa Performance Exhaust System. Corsa's cat-back systems are made from premium stainless steel and feature mandrel-bent tubing for unrestricted exhaust flow, which helps free up horsepower.
Better still is the sound. Corsa's Reflective Sound Cancelation (RSC®) muffler technology tunes out low frequency sound waves, providing that musclecar tone under acceleration and eliminating that annoying drone at cruising speeds.
The Sport Series system has a noticeable rumble at idle and an aggressive tone under acceleration. The Extreme Series has a deep sound at idle and really opens up at high rpm, more like a big block musclecar. Hear how each system sounds in these videos:
Corsa Performance Exhaust Systems are easy to install with no cutting or welding necessary. They come with all necessary clamps and installation hardware and are available with or without polished stainless steel tips.
Summit Racing Equipment
http://www.SummitRacing.com
1-800-230-3030