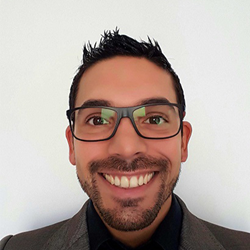 Yorba Linda, CA (PRWEB) December 10, 2015
Innate lymphoid cells (ILC) are lymphocytes that share the same form and structure of classical lymphocytes, minus specific antigen receptors. The family of ILC encompasses natural killer cells (NK), lymphoid tissue inducer (LTi), and other ILCs.
A proposed classification would separate the ILC family into three groups based on their capacity to secrete cytokines. ILC group 1 is able to secrete IFN-g, ILC group 2 is able to secrete type 2 cytokines (IL5 and IL13), and ILC group 3 is able to secrete IL17 and/or IL22. ILC could also be classified by their expression of different membrane receptors. According to Mette and collaborators, the ILC are lineage negative, CD127+, and CD161+. The classification is made on CD117, CRTh2, and NKp44. ILC1 are CD117- CRTh2- and NKp44-. ILC2 are CD117+/- and CRTh2+. ILC3 are CD117+ and NKp44+/-.
LabRoots will host Beckman Coulter Life Sciences in sponsoring a new, free educational webinar, "A proposed phenotyping method for Human Innate Lymphoid Cells (ILCs) using flow cytometry," which will discuss a method to phenotype whole blood ILCs and PBMC ILCs. The speaker will show how to use the new CytoFLEX flow cytometer to explore these populations, how to calculate automatic compensations, and how to set the different gates using fluorescence minus one tubes.
The speaker is Olivier Jaen, PhD, flow cytometry marketing manager and application scientist, Beckman Coulter Emerging Market – Europe, Asia, India. Dr. Jaen specializes in immunology and hematology of human and mouse model systems, and is involved in the development of multicolor panels for flow cytometry research, clinical research, and routine analysis. He formerly worked at the Inserm Unit in Paris XIII Bobigny University and at the Avicenne Hospital in flow cytometry. Dr. Jaen completed a PhD in Paris VII University. He used molecular biology to understand the role of toll-like receptors single nucleotide polymorphisms in disease progression.
The complementary webinar, hosted by LabRoots, will be presented on December 18, 2015, at 8 am Pacific Time/11 am Eastern Time.
For full details about the event and free registration, click here.
About Beckman Coulter:
Beckman Coulter serves customers in two segments: Diagnostics and Life Sciences. The company develops, manufactures, and markets products that simplify, automate, and innovate complex biomedical testing. More than 275,000 Beckman Coulter systems operate in both Diagnostics and Life Sciences laboratories on seven continents. Scientists use Beckman Coulter's Life Science research instruments to study complex biological problems, including causes of disease and potential new therapies or drugs.
About LabRoots:
LabRoots is the leading scientific social networking website and producer of educational virtual events and webinars. Contributing to the advancement of science through content sharing capabilities, LabRoots is a powerful advocate in amplifying global networks and communities. Founded in 2008, LabRoots emphasizes digital innovation in scientific collaboration and learning, and is a primary source for current scientific news, webinars, virtual conferences, and more. LabRoots is the owner and producer of BioConference Live – which has grown into the world's largest series of virtual events within the Life Sciences and Clinical Diagnostics community.