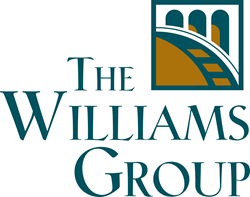 You can have the best governance structures possible, but without trust among family members, the wealth will not be sustainable.
San Clemente, California (PRWEB) December 11, 2015
The Williams Group (TWG), a family consulting and estate transition firm celebrating its 50 years helping successful families avoid the risks of transitioning wealth to the next generation, announced the selection of Amy Castoro of Princeton, New Jersey, to help lead the firm as it expands its family coaching services.
According to Roy O. Williams, TWG Founder and President, "For the last five years, Amy has worked with our highest level clients as the lead Listening and Development Coach. Amy shares my passion and commitment for helping families address the core issues of trust and communication in order for the next generation, and family as a whole, to flourish."
Ms. Castoro brings to this new leadership role extensive management experience through her wide-ranging corporate experience with well-known companies including Grant Thornton LLP and The Walt Disney Company. More recently, she authored the article, "Wealth Transition & Entitlement: Shedding Light on the Dark Side of a Charmed Life," published in the Fall 2015 issue of The Journal of Wealth Management.
"The Williams Group embodies the values I believe in, with its unwavering commitment to teaching and supporting families in developing the trust needed to achieve and maintain family harmony across generations, cultivate effective communication skills to navigate the impact of wealth, and perpetuate the very values that created the wealth," said Ms. Castoro. "I am honored to have the opportunity to usher in the next 50 years of such a valuable and well regarded offer in the world."
In her new role, Ms. Castoro will be initiating a new research study that looks at the issues facing families of wealth for the next several decades. "Amy has demonstrated the capacity to continue her important coaching work with our families while assuming greater responsibility in managing the firm," Mr. Williams added.
The Williams Group is recognized for achieving a nearly 100 percent success rate in helping its client families retain control of family assets and harmony post-estate transition to heirs, and avoid falling victim to the familiar adage of "shirtsleeves to shirtsleeves in three generations." The firm attributes its success rate to its family coaching program that focuses on developing the vital skills of building trust and fostering sincere communication, which were revealed to be key factors in the firm's ground-breaking research to determine why successful families break apart post-estate transfer. Findings from this study are published in Mr. Williams' highly acclaimed book, Preparing Heirs.
"You can have the best governance structures possible, but without trust among family members, the wealth will not be sustainable," said Mr. Williams. "Overwhelmingly, family leaders told us their values were the most important gift they could pass on to loved ones. We learned values determined actions taken, or not taken; actions determined impacts and results; and impacts and results determined a family's future. While money and "things" are transitory, the values your family hold are paramount."
To learn more about The Williams Group, visit http://www.thewilliamsgroup.org or call (949) 940-9140.