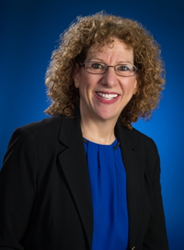 Scottsdale, AZ (PRWEB) December 10, 2015
Soilworks, the worldwide leader in dust control and soil stabilization products, has announced the hiring of Tammy Levine, an experienced sales executive who will oversee the company's mining sales.
Levine, who has more then two decades of experience building and guiding integrated sales operations, is expected to oversee the company's strategic growth in its core areas of underground and surface mining.
"Tammy will be a welcome addition to our team as we continue to expand our pipeline of customers for our industry leading products," said Chad Falkenberg, founder of Arizona-based Soilworks. "The mining industry will benefit from Tammy's experience and from the revolutionary and innovative dust control products we offer."
Prior to joining Soilworks, Levine served as a strategic account manager for Univar for the company's intermountain region. In that capacity, she focused on developing new customers while introducing existing customers to the company's newest products.
Prior to that, Levine served as a sales and business development representative for Superco Specialty Products in Valencia, Calif. She was named salesperson of the year for multiple years and received other sales awards while at Superco.
Levine's hiring caps a busy year for Soilworks, which relocated to Scottsdale in January and earned yet another patent for its Durasoil dust control product in the spring. That patent, U.S. Patent No. 8,968,592, was awarded to Soilworks for its revolutionary gas-to-liquid (GTL) technology-based Durasoil dust control product.
"Today's dust control industry is driven by ever-increasing requirements for environmental efficacy and genuine results," Falkenberg said. "Our products are pioneering the way."
For more information about Soilworks, please visit http://www.soilworks.com.
About Soilworks
Soilworks provides engineered solutions to meet the broad needs of the dust control and soil stabilization industry. Whether the market is commercial, industrial or military, Soilworks has the innovative tools, unmatched technical support, and environmentally friendly technologies to fulfill specific requirements. Soilworks' performance-driven portfolio of industry-leading products include the Patented U.S. Dept. of Defense Surtac®, Soiltac®, Powdered Soiltac®, Gorilla-Snot® and the newly patented Durasoil®. Soilworks' international sales network, global distribution centers and integrated customer service provide an ideal platform to satisfy all its customers' needs. Get to know Soilworks better at http://www.soilworks.com or call 1-800-545-5420.