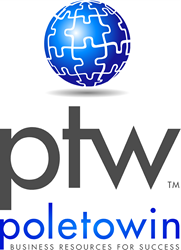 "As the global business solutions provider for customer support, testing, quality engineering and automation, localization, and onsite services, it's essential that our company structure is easy to understand."
Santa Clara, CA (PRWEB) December 10, 2015
Pole To Win, the global provider of video games and e-commerce services, announced today that its offices in the United Kingdom and Singapore have been renamed effective immediately.
The United Kingdom offices are renamed from Pole To Win Europe Ltd. to Pole To Win UK Limited.
The Singapore office is renamed from Pole To Win Asia Pte. Ltd. to Pole To Win Singapore Pte. Ltd.
The name changes are part of a re-branding initiative to achieve better consistency across its international locations. All new international Pole To Win locations will have the country names rather than the region names. This is in response to changes in its business operations and the continued growth Pole To Win worldwide. The name changes will be phased in across all aspects of the business in the near future.
"These name changes allow us to continue our international expansion in a clear and organized manner," said Teppei Tachibana, President and CEO of Pole To Win America, Inc. "As the global business solutions provider for customer support, testing, quality engineering and automation, localization, and onsite services, it's essential that our company structure is easy to understand."
Pole To Win has a heritage of a commitment to quality and innovation. Having started business in 1994 in Japan, today the company has locations around the globe. Bringing both a global and local perspective to its services, Pole To Win provides a one-stop shop experience.
"Our customers know that we have a commitment to the highest quality and innovation in our services no matter where they are delivered," said Tachibana. "To that end, we will continue to expand as needed to provide them with the quality services they need."
About PTW
PTW is the world's premier video game and e-commerce services provider with 4000+ team members across 23 studios worldwide. Our range of services includes: quality engineering, localization, testing, customer support along with voice production, performance capture services, and script writing services. PTW is a one-stop shop for your production needs. We offer two decades of experience and a global reach stretching across 23 studios. Our company has the infrastructure to support projects and companies of all sizes.
PTW International Group is a group of subsidiaries of Poletowin Pitcrew Holdings Inc. POLE TO WIN is a registered trademark of Pole To Win Co., Ltd in Japan and other countries. All rights reserved. For more information, visit http://www.poletowininternational.com. Stay connected with PTW International on Facebook, Twitter, and LinkedIn.