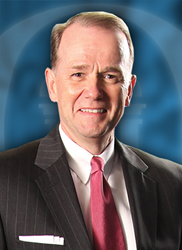 "It is important that we further the principle of due process for all."
Kingston, PA (PRWEB) December 11, 2015
Attorney Neil T. O'Donnell of O'Donnell Law Offices, Kingston, Pennsylvania, is one of the featured presenters at the Committee for Justice for All [CJA] annual CLE seminar on December 10, 2015. The seminar will be held at The Mohegan Sun Casino at Pocono Downs in Wilkes-Barre, Pennsylvania and is part of CJA's Trial Advocacy Series of continuing education programs.
Attorney O'Donnell joins a select group of legal speakers who will be addressing the focus of the seminar which is "Effectively Evaluating and Preparing Auto Accident Cases." Neil will be discussing "Taking Insurance Adjusters Depositions Post-Koken" in his presentation.
The CJA is a Northeastern Pennsylvania advocacy group dedicated to preserving the Constitutional right of all Americans to have a jury of their peers hear their cases and decide what's fair. CJA's mission is to disseminate information to the public, media and legislators to further the position that limiting victims' rights by capping the amount of damages they can receive for their injuries will not provide an effective solution to the medical malpractice insurance crisis. The CJA opposes tort reform and other restrictions on injured victims' legal rights. For more information on CJA, visit http://www.saynotocaps.org.
"It is important that we further the principle of due process for all." said O'Donnell. "It is vital to the rights of all victims to protect themselves against harm by holding wrongdoers accountable. The CJA provides an invaluable service in fighting for the people's rights."
Attorney O'Donnell has been recognized as a Top 100 Pennsylvania Super Lawyer from 2007-2015. O'Donnell has also been selected by his peers for inclusion in The Best Lawyers in America 2016 and the 2015 edition of the Martindale-Hubbell Bar Register of Preeminent Lawyers. Neil is also an inductee into the Melvin Belli Society, named after Melvin M. Belli, America's most famous trial lawyer.
About O'Donnell Law Offices
O'Donnell Law Offices is a Northeastern Pennsylvania personal injury law firm which has successfully represented all types of personal injury claims, ranging from auto and trucking accidents to product liability claims, to medical malpractice and wrongful death claims. The firm is located in Kingston, Pennsylvania, and its superb team of attorneys provides top quality legal representation and unparalleled service to its clients and the community. O'Donnell Law has been representing clients for more than two decades, and in that time has received numerous awards and recognitions. Visit http://www.odonnell-law.com or call 570.821.5717 for more information on the firm.
###