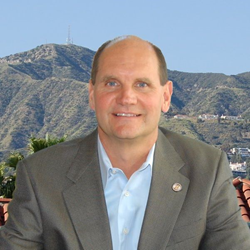 In many cases, their everyday duties and demands obscure the really big issues that could sink the ship. Without the proper skill set, ethics officers are programmed to fail.
Glendale, CA (PRWEB) December 22, 2015
Practice management consulting company Sterling Management has found that while corporate ethics officers are on the rise, corporate scandal is not lowering - leading some to say that ethics officers are not being given the altitude and authority needed to govern.
"These positions are filled with critical training gaps, not enough authority, and most often working out of the wrong department in the company," says Kevin Wilson, CEO of Sterling Management. "In many cases, their everyday duties and demands obscure the really big issues that could sink the ship. Without the proper skill set, ethics officers are programmed to fail."
Sterling reviewed a 2015 compliance trends survey, compiled by Deloitte and Compliance Week, and found that 57 percent of 364 respondents surveyed, say their compliance/‌ethics officers report to the top executive—either the president, CEO, chair or partner. This percentage has been slowly increasing since the emergence of this position. However, even though compliance officers may report to top management, many have no real altitude or authority of their own. In the survey, only 32 percent said the compliance officer was considered a legitimate business partner throughout their organization, and 55 percent say that this position is only considered a partner in some aspects of the business, but not as an overall authoritative figure. (1)
Commenting on these findings, Sterling reveals this is a key issue, because compliance officers must navigate a growing maze of laws, regulations, licensing and permits to ensure that companies and governing bodies stay in line with internal policies and regulatory requirements—yet they are not given sufficient clout to operate proactively across the company, or even to enforce compliance.
The challenges are huge. Today's business environment typically maintains a performance culture that demands growth at all costs. Monthly, quarterly and yearly earnings must meet predictions, or heads can roll. A National Business Ethics survey looked at how employees viewed ethics in their organizations over a 10-year period, and found that the most common cause for employee ethics breaches came from the pressure to meet unrealistic business objectives, and employees overwhelmingly identified either their senior or middle management as the primary source of pressure. (2)
The devastating effect of the recent VW scandal—apart from staggering financial losses in the billions—includes serious damage to the German national brand. While VW compliance officers would likely not have discovered the illegal software issue, they could have exerted a proactive effect on the corporate culture that produced it. But according to the Bureau of Labor Statistics, the median annual salary for compliance officers was only $64,340 in 2013. At that level, it's unlikely that anyone would be able to establish authority over the practices of executives making more than 50 times that in bonuses alone. (3)
"A compliance officer maintains a very senior viewpoint in the company and must have exacting skills. It's a rigorous job, but if you look at the devastation that can occur when the job is nothing more than a friendly face or someone with a pile of papers, there is no doubt as to the actual value of the position," Wilson said.
According to Wilson, in addition to being a subject matter expert on legal issues, a compliance officer must be able to proactively spot situations that could develop into major departures from acceptable standards. They need to be trained in human resource issues but also operate from a big picture that includes the standards, reputation and goals of the company. They need to have superior management skills and the ability to defuse legal and ethics problems quickly with effective communication. Just as importantly, they need autonomy and authority to get their job done before the dam breaks.
"And because of this, the compliance officer should have the full endorsement of the Board of Directors, the owners or the major stakeholders in the company. To do anything less would be like throwing that person – and possibly the company – to the wolves. For the past 33 years, Sterling Management has been training executives and staff on these and other skills, and the organizing structure they work best in. It's proven to be highly effective," Wilson said.
About Sterling:
Founded in 1983, Sterling has been the dominant player in the practice management consulting field for over three decades. By survey, active Sterling clients see a 10 to 20% increase in production within the first four to six months, and a 30 to 40% increase over the first year. Sterling CEO Kevin Wilson is not only a highly-trained administrator and consultant; he has published the widely-read human resources book, Personnel: Your Most Valuable Resource or Greatest Burden. All told, Sterling has delivered over 500,000 hours of business consulting and has achieved more than 135,000 training completions among 175,000 business professionals from 1,700 cities in every state in the nation. The company has won more than 75 local, national and international awards, including twice appearing on the Inc. 500 list of America's fastest-growing, privately-held companies. For more information, visit http://www.Sterling.us.
1. Rollauer, Tom. Sandford, Nicole. "In Focus: 2015 Compliance Trends Survey." Consumer & Industrial Product Specific Insights. Deloitte, n.d. Web. 21 Dec. 2015.
http://www2.deloitte.com/us/en/pages/regulatory/compliance-trends-report.html#
2. Argenti, Paul. "The Biggest Culprit in VW's Emissions Scandal." Fortune. The Biggest Culprit in VWs Emissions Scandal Comments. Fortune, 13 Oct. 2015. Web. 02 Dec. 2015. fortune.com/2015/10/13/biggest-culprit-in-volkswagen-emissions-scandal/.
3. "Compliance Officer." Job Overview. U.S. News and World Report, n.d. Web. 02 Dec. 2015. money.usnews.com/careers/best-jobs/compliance-officer.