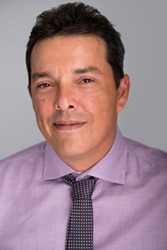 Reaching out to medical professionals who are caught up in this abuse spiral and helping them should be the highest priority. They have ready access, they often have stressful and emotional jobs, and they have the potential to do damage to themselves...
New Port Richey, FL (PRWEB) December 14, 2015
Physicians are about as likely as the general public to abuse alcohol or illegal drugs and they're more likely to misuse prescription drugs, according to Lisa Merlo, PhD, a researcher at the University of Florida's Center for Addiction Research and Education. The research, published in the Journal of Addiction Medicine in 2013 notes that these physicians aren't seeking recreational thrills – they want relief from stress and physical and emotional pain. (1)
Countrywide, more than 100,000 doctors, nurses, technicians and other health professionals struggle with abuse or addiction, mostly involving narcotics such as oxycodone and fentanyl. And these are just the people who have come forward. Their professional access to these drugs makes this an insider activity and a problem that's hard to detect. As well, there is little surveillance in place to detect drug diversion.
Will Wesch, Director of Admissions at Novus Medical Detox, a leading Florida-based drug treatment facility, said, "This is an epidemic that doesn't have a lot of awareness, but desperately needs it. Reaching out to medical professionals who are caught up in this abuse spiral and helping them should be the highest priority. They have ready access, they often have stressful and emotional jobs, and they have the potential to do damage to themselves and a lot of others." Wesch added that, "They should have the same safeguards in place to detect and handle their problem that many other places do, but they don't."
According to research published in the Substance Abuse journal, forty-eight percent of the respondents in a study of drug abuse in the nursing profession reported drug or alcohol use at work. Twenty-seven percent acknowledge that their patients were put at risk more than once because of this. These results also indicated serious issues among medical professionals: they have difficulty recognizing they have a problem, they fear the risk of losing their professional license and feel a lack of confidentially would lead to a loss of peer status. (2)
States lack drug-testing requirements, and hospitals, nursing homes and other facilities rarely do so on their own. Disciplinary action for drug abuse by health care providers, such as suspension of a license to practice, is rare and often doesn't occur until a practitioner has committed multiple transgressions.
Drug abuse is often brutal in this profession. Practitioners typically struggle in secret and with stealth. They are burdened with guilt, despair, stress, isolation and physical and mental ills – often in an indifferent professional environment.
In 2008, the Medical Board of California closed its physician assistance program. Doctors with drug and alcohol problems still can enroll in private, confidential treatment. But if the medical board verifies a substance abuse complaint, the conduct is punished and noted on the doctor's public record. This California approach has been condemned by physician advocates and substance abuse counselors who note that practitioners needing treatment won't come forward if they face discipline with no option of being diverted to a sanctioned rehabilitation program. Yet private treatment programs can't monitor physicians' activities when they report back to work.
Warren Pendergast, president of the National Federation of State Physician Health Programs, insists that the best way to protect patients is to remove the stigma so practitioners who need treatment won't be afraid to seek it. (3)
Wesch agrees that this is at the heart of a solution. He strongly believes there needs to be the equivalent of an employee assistance program (EAP), commonly in place in corporations, for the medical profession and that it should not only be staffed by people trained to deal with health practitioner issues, but it should also include a system to investigate and spot ongoing abuse in hospitals and health care centers that can catch those who are actively abusing drugs.
"At Novus, we see the misery of addiction and prescription abuse every day, but we also see the huge difference successful withdrawal makes in patients' lives." He added that, "Doctor's and nurses put themselves on the line with patients every day. They need the same immunity and privacy everyone else gets when it is them in trouble."
About Novus Medical Detox Center:
Novus Medical Detox Center is a Joint Commission Accredited inpatient medical detox facility. Novus offers safe, effective alcohol and drug treatment programs in a home-like residential setting. Located on 3.25 tree-lined acres in New Port Richey, Florida, Novus is also licensed by the Florida Department of Children and Families and is known for minimizing the discomfort of withdrawal from prescription medication, drugs or alcohol by creating a customized detox program for each patient. By incorporating medication, natural supplements and fluid replenishment, Novus tailors the detox process for each patient, putting the dignity and humanity back into drug detoxification. Patients have 24/7 medical supervision, including round-the-clock nursing care and access to a withdrawal specialist, and enjoy comfortable private or shared rooms with a telephone, cable television and high-speed Internet access. Novus' expansion is tied to their contribution to their industry and their local community, ranking number 48 on the Tampa Bay Business Journal's 2014 Fast 50 Awards list of the fastest-growing companies in Tampa Bay, and number 2,936 on the 2014 Inc. 500/5000 list of fastest-growing companies in America. For more information, visit http://www.novusdetox.com.
1. Reese, Shelly. "Drug Abuse Among Doctors: Easy, Tempting, and Not Uncommon." Medscape Multispecialty. N.p., 29 Jan. 2014. Web. 04 Dec. 2015. medscape.com/viewarticle/819223
2. "Substance Abuse among Nurses-warning Signs and Barriers." Substance Abuse among Nurses-warning Signs and Barriers. MedicalXpress, 12 Nov. 2015. Web. 04 Dec. 2015. medicalxpress.com/news/2015-11-substance-abuse-nurseswarning-barriers.html
3. Barajas, Bryan. "The Healthcare Worker Drug and Substance Abuse Problem." PreCheck. N.p., 11 Aug. 2014. Web. 04 Dec. 2015. precheck.com/blog/healthcare-worker-drug-and-substance-abuse-problem-in-hospitals