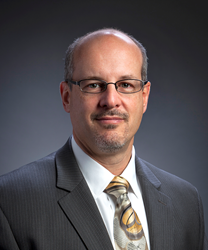 Trenton, NJ (PRWEB) December 10, 2015
Thomas Perrino, AIA, LEEDap, has been named interim CEO of Spiezle Architectural Group, Inc., a New Jersey-based architectural, interior design and planning firm. Perrino replaces Robert Kellner, AIA, who has led the firm for four years and is departing in order to pursue remaining interests in his long professional career.
"We thank Bob for his service as he moves into his next endeavors and look forward to Tom's continuing contribution as he assumes this new role," notes Anthony "Skip" Cimino, Spiezle's chairman of the board.
Perrino has been with Spiezle since 2003 and has served as managing principal for the past year. His management expertise and diverse experience in projects of all types – and particular expertise in higher education – will help the firm continue building on its 61-year-old legacy.
"Founded in education, we have penetrated many other markets including senior living, healthcare, corporate, commercial and hospitality over the years," Perrino details. "I look forward to working with the entire Spiezle team to continue designing buildings that endure over time and deliver our hallmark of quality service to our clients."
About Spiezle Architectural Group, Inc.
Spiezle Architectural Group, Inc. is an award-winning, full-service architectural, interior design and planning firm. Founded in 1954, the firm is known for innovative design, financially responsible solutions and personalized service. Spiezle serves academic, senior living, corporate/commercial, government, hospitality, recreational and religious clients. Learn more at http://www.spiezle.com.