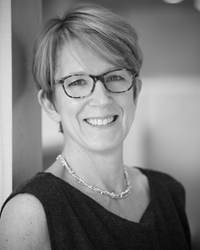 Washington, DC (PRWEB) December 11, 2015
TTR Sotheby's International Realty is proud to announce that Barbara Nalls has joined the firm as a Vice President in its Chevy Chase Brokerage.
Barbara brings 23 years of real estate experience and deep knowledge of the Washington metropolitan market to TTR Sotheby's International Realty as well as an impressive list of clientele. As a Washingtonian since 1985, Barbara began her career in residential remodeling before starting her career in Real Estate in 1992. She hit the ground running and quickly won the prestigious accolade as 'Rookie of the Year' from the Washington Area Association of Relators and became Long & Foster's Top Regional Listing Agent in 2014. She has been an area top producer ever since. Barbara was formerly with Compass, but she built her career and client base as a top producer with Long & Foster.
"I run a client-focused practice with a tremendously diverse book of business - both in terms of price point and geography. TTRSIR, alone among the companies I considered, provides an equally client-centric platform that actually enhances my ability to serve the needs of my buyers and sellers. Other broker's talk a big game, but TTRSIR delivers - both in terms of brand, and tools I can use to get my clients where they want to be. Their dedication to my success, to integrity in the marketplace, and to the spirit of giving back to the communities they serve is an inspiration. I'm thrilled to be here and honestly have to ask myself why I didn't come sooner," said Barbara.
TTR Sotheby's International Realty builds strategic partnerships with experienced associates who leverage their deep knowledge of our market and state-of-the-art service that can only be provided by the venerable brand that is Sotheby's. Mark Lowham, Managing Partner of TTR Sotheby's International Realty noted, "Barbara is extremely savvy, energetic and well respected in the Washington community, and we look forward to working side by side with her to expand significantly her already successful business."
About TTR Sotheby's International Realty
As the exclusive affiliate in the Washington metropolitan area, TTR Sotheby's International Realty has five offices and more than 270 associates, who are highly recognized sales and marketing experts. Our professionals have access to proprietary marketing, cutting edge digital strategies, and unrivaled access to the most affluent and discerning buyers through our community leadership and our relationship with the legendary auction house.
As one of the highest-performing real estate agencies in the nation, our firm closed nearly $2 billion in sales in the Washington metropolitan area in 2014. TTR Sotheby's International Realty ranked number one in the Small Business category and as the only residential real estate firm to be recognized by the Washington Business Journal for its Corporate Philanthropy.
Clients of TTR Sotheby's International Realty are uniquely advantaged by our robust marketing platform, which merges traditional media with our state-of-the-art digital technology. Further, our global reach across 800 offices in 61 countries worldwide and our commitment to leadership in the local Washington community insures we capture the largest pool of prospective buyers and sellers in the global marketplace. Regardless of price or location, we have, and will continue to strive to exceed the expectations of our valued clients.
TTR Sotheby's International Realty's Georgetown brokerage is located at 1206 30th Street, NW Washington, DC 20007. As the exclusive affiliate of Sotheby's International Realty in the Washington region, property listings of TTR Sotheby's International Realty are distributed worldwide on the sothebysrealty.com global website, as well as on the firm's local website, http://www.ttrsir.com. For additional information, please contact Jeanne Choi, VP of Marketing and Communications. The Sotheby's International Realty network currently has more than 14,500 sales associates located in approximately 750 offices in 53 countries and territories worldwide.