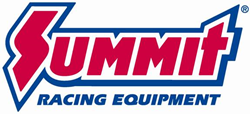 Tallmadge, OH (PRWEB) January 08, 2016
Now available at Summit Racing, Hypertech's powerful Max Energy Power Programmer is now even better. It is the only tuner on the market that allows diesel truck owners to use the highest power level for towing while maintaining safe EGTs--allowing them to tow at their truck's maximum load rating without damage to the engine or transmission.
What's more, the Hypertech Max Energy 2.0 Power Programmer improves engine efficiency and drivability on vehicles with cylinder deactivation systems like Chrysler's Multi-Displacement System and GM's Active Fuel Management System (AFM). The Max Energy allows the user to adjust the minimum speed at which the four-cylinder mode activates. Activating at a higher speed lets the user take advantage of Max Energy 2.0 engine tuning in four- and eight-cylinder modes.
Other features include:

Tuning for popular cold air intakes
Selectable 0-60 MPH throttle restriction tunes the engine control systems for better low speed performance without sacrificing drivability
Adjustable rpm limiter
Adjustable top speed limiter
Adjust transmission shift points and firmness
Recalibrate speedometer or odometer for non-stock tire sizes or gear ratio changes
Lower cooling fan on/off temperatures to match the thermostat rating
Reprogram tire pressure monitoring system threshold to accommodate larger tires
Read and clear diagnostic trouble codes and turn off check engine lights
Return to stock calibration at any time
Larger backlit LCD screen for easier navigation
Internet updateable
The Hypertech Max Energy 2.0 Power Programmer is compatible with many late model vehicles including:

Most 2006-15 GM trucks and SUVs, gas and diesel
Most 2003-14 Ford F-150 and Super Duty trucks, gas and diesel
2003-09 Dodge Ram trucks, gas and diesel
2010-14 Camaro
2005-13 Mustang
2006-10 Dodge Charger and Challenger
2004-10 Jeep Wrangler
A California emissions-legal Max Energy 2.0 Power Programmer is also available. It has all the same features of the standard Max Energy 2.0, but is limited to applications that have been emission-certified for use in California. Check the application guide for a list of compatible vehicles.
Summit Racing Equipment
http://www.SummitRacing.com
1-800-230-3030