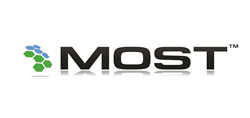 There are only two kinds of customer's addresses, either deliverable or undeliverable.
Lebanon, GA (PRWEB) December 12, 2015
TCRDS (http://www.tcrds.com), an industry leader in delivering multichannel order system technology to retailers and direct marketing merchants, announced today that its flagship order management software "MOST" is now integrated with Melissa Data's real-time global address and contact verification solution.
TCRDS's MOST, which stands for MultiChannel Order System Technology, is used by retailers of all sizes to integrate their multitude of sales channels, websites and ecommerce platforms – such as CommerceV3, MarketLive, Magento Enterprise, Webbasix, and many others -- into a single, easy-to-manage system that drives efficiency, customer satisfaction and sales.
Per the new integration with Melissa Data, ecommerce businesses using MOST can now access a suite of modules including:

Global Address Verification, which verifies, corrects, transliterates and formats addresses worldwide prior to shipping packages, direct mail and letter mail.
Global Address Auto Complete, which is a type-ahead search function that reduced keystrokes by half and improves accuracy.
ID Verification, which performs advanced data quality uplift -- such as name-to-address verification, and database cross- referencing -- to ensure that all data corresponds to the same individual. This module also enriches contact records by adding missing address, email and phone data.
Email Verification, which removes up to 95 percent of invalid emails and helps avoid spam folders and blacklists. This module also corrects address formatting and syntax errors.
Phone Verification, which ensures that contact numbers are valid, identifies the telco switch location, and distinguishes the type of number (cell, landline, VoIP, residence, business, home office).
Name Verification, which filters out fraudulent names, improves customer service, and personalizes messages (name, gender) to increase response and transaction rates.
"Real-time global address verification and correction needs to be a core part of every ecommerce business," commented Thomas Reid, TCRDS's Founder and CEO. "This latest integration further increases MOST's capacity to help our clients save money, enhance efficiency, improve customer service, and ultimately build a stronger, more successful ecommerce operation."
Added Reid, who recently published a new blog post entitled 9 Reasons Why Every Ecommerce Business Needs Real-Time Address Correction: "We're always looking for ways to enhance MOST's value and usefulness, and this integration is the latest example of our commitment. We're already working on several new innovations and integrations that will be launching throughout 2016."
About TCRDS Incorporated
TCRDS is an industry leader in providing multichannel order system technology to retailers and direct marketing merchants of all shapes and sizes. With the proven track record of over 30 years providing order systems solutions for retailers and direct marketers, the company has the expertise, the know-how and the flexibility to automate and integrate its clients' various sales channels into one easy-to-manage system – ultimately so they can get the edge they need to stay on top of their business, and ahead of their competition. Learn more at http://www.tcrds.com.