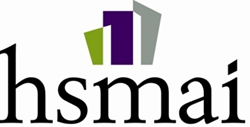 Gordon has been a key innovator in the global hospitality industry throughout his career, specifically in regards to strategic public relations initiatives.
McLean, VA (PRWEB) December 10, 2015
Gordon Lambourne, Senior Vice President, Consumer Public Relations, Marriott International, Inc., has been selected as the Hospitality Sales & Marketing Association International's (HSMAI) Winthrop W. Grice Award for Lifetime Achievement in Hospitality Public Relations recipient for 2015. Lambourne will be honored at the HSMAI Adrian Awards Dinner Reception and Gala on Feb. 16 at the New York Marriott Marquis.
The Winthrop W. Grice Award recognizes individuals who have spent a major portion of their careers in the hospitality and travel profession and have contributed to the betterment of the industry in a significant and lasting way, over an extended period of time.
Since starting his career at Marriott, Lambourne has played key public relations roles in many of the company's most transformative moments, including the introductions of several brands, the acquisitions of The Ritz-Carlton and Renaissance brands, launch of Marriott Rewards, crisis management during Hurricane Katrina and 9/11, and sponsorship of the Children's Miracle Network.
In addition, Lambourne helped establish the company's in-house continent-based PR network which includes offices in Europe, the Caribbean and Latin America, the Middle East/Africa and Asia Pacific.
"Gordon has been a key innovator in the global hospitality industry throughout his career, specifically in regards to strategic public relations initiatives," said Robert A. Gilbert, CHME, CHBA, president and CEO of HSMAI. "We couldn't be more excited to present Gordon with this year's Winthrop W. Grice Award."
Lambourne joined Marriott in 1980, and in his career of nearly 36 years, has lead virtually all aspects of communications, including PR strategy and support for Marriott's portfolio of lodging brands, the company's global marketing initiatives, as well as field PR and crisis communications. Lambourne provided PR support for several Marriott businesses, including the company's restaurant, theme park, cruise ship and lodging divisions. His prior positions include Global Vice President of Brand Public Relations (1998 to 2003), Vice President of National Public Relations (1997 to 1998), Sr. Director of National Public Relations (1994 to 1997), and Director of National Public Relations for Marriott Hotels (1989 to 1994).
Outside of Marriott, Lambourne has been a guest lecturer at the University of South Carolina's I-Comm Week and at Brigham Young University's School of Communications, his alma mater, where he earned a Bachelor of Arts degree in Journalism. Lambourne currently resides with his wife, Marcy, in Huntingtown, Maryland.
For more information on the HSMAI Adrian Awards visit http://www.adrianawards.com.
About HSMAI
The Hospitality Sales and Marketing Association International (HSMAI) is committed to growing business for hotels and their partners, and is the industry's leading advocate for intelligent, sustainable hotel revenue growth. The association provides hotel professionals & their partners with tools, insights, and expertise to fuel sales, inspire marketing, and optimize revenue through programs such as HSMAI's MEET, Adrian Awards, and Revenue Optimization Conference. HSMAI is an individual membership organization comprising more than 7,000 members worldwide, with 40 chapters in the Americas Region.