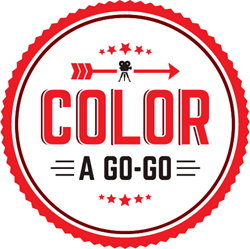 "HDR expands the range of viewable colors to more accurately represent the capabilities of the human eye, and improves the viewing experience for consumers.
San Francisco, CA (PRWEB) December 14, 2015
Kent Pritchett and Kim Salyer, the creative partners of Bay Area color grading boutique Color A Go-Go (http://www.coloragogo.com), have been appointed to the Creative Advisory board of Trusight Inc., the innovative Silicon Valley-based image-processing technology company, to assist in the development of new High Dynamic Range (HDR) solutions for content production, distribution and display.
A leader in the Bay Area production community, Color A Go-Go is at the forefront of 4K production processes that are driving the industry definition of High Dynamic Range color finishing. Trusight will immediately harness Pritchett and Salyer's considerable experience in motion picture and television color grading and post-production workflows to develop Trusight HDRx(TM), a new and more efficient processing technology for the latest 4K and HDR 10 content delivery standards.
Trusight is responding to the industry need for improved movie viewing and bandwidth reduction with its processing platform that delivers improved image quality, while using less battery power in portable devices. The company's innovative Trusight HDRx solution enhances the performance of power management technology by optimizing the portable battery capability for today's portable devices, a technology that original equipment manufacturers had hoped to have perhaps several years from now. HDRx provides more information with fewer bits, and with greater power savings, clarity and intelligibility for delivery of next-generation content. Trusight HDRx is deployable across all parts of the video ecosystem – at the point of content creation, conversion to digital, via network distribution or by the user on-demand on their devices, to deliver the first full HDR experience.
Trusight's Brian Hofstetter, chief marketing officers, commented, "We are ecstatic about Kent and Kim's participation in Trusight's HDRx delivery process for both 4K and HDR10 content. Only content creators can deliver the powerful story experience we all enjoy. Empowering creatives to control the quality of what we see on mobile devices can blow the roof off of the average viewing experience, watching our favorite movies and shows on our phones, laptops and tablets."
Color A Go-Go co-founder and lead colorist, Kent Pritchett has over twenty years of experience in color grading in Hollywood and around the world, working on a variety major and independent motion pictures, documentaries, episodic television series and music concerts.
Kim Salyer is a Bay Area video pioneer at the forefront of the emerging digital media landscape. With over 40 years experience as a friend of local film and video producers, he has post- produced hundreds of feature films and documentaries as well as producing award-winning design and animation projects for advertising and large scale corporate events.
"We share a love of imagery with the team at Trusight and believe Trusight has the answer to the industry desire for reliable technology that ensures that each filmmaker's vision is delivered faithfully across all viewing environments," said Salyer. "Trusight's HDRx will deliver a level of High Dynamic Range on mobile devices that we, as content creators, have been long been waiting for. There is no better HDR solution on the market."
"The new higher resolution formats like 4K UHD are great, but for a colorist it is the development of High Dynamic Range (HDR) technology that is really exciting," said Pritchett. "HDR expands the range of viewable colors to more accurately represent the capabilities of the human eye, and improves the viewing experience for consumers. The pioneering work that Trusight is bringing into the market will help to preserve that across multiple platforms."
Other members of the Trusight's advisory board include Vincent LaForet, the Pulitzer Prize- winning photographer and one of the world's top cinematographers; Tom Kosnik, Professor of Entrepreneurial Studies at Stanford's Technology Venture Program; and Ted Vucurevich, former chief technology officer of Cadence and founder of Enconcert.
About Trusight, Inc.
Trusight, Inc., based in Silicon Valley, CA, is a core innovator in image-processing technology, delivering heretofore unattainable improvements in video content intelligibility, power savings and bandwidth reduction. Trusight is an incredibly light-weight solution for firmware and SOCs that allows users to implement product enhancements. Its core solution is compression agnostic, pre-processing and additive in terms of power reduction and bandwidth savings. Key advantages of the HDRx platform allows direct revenue compensation to licensees in capture, distribution and display technology product manufacturing and content distribution markets. The Company holds several technology patents for implementation options across the entire content pipeline. To view Trusight's Power Savings demonstration click here - http://youtu.be/z2p7nr3i6aY. Further information about Trusight can be found at http://www.trusight.com
About Color a Go-Go, Inc.
Specializing in Color Correction, Conform, VFX, Dailies, Restoration & Consulting, Color A Go-Go provides a scope of services for filmmakers, producers, and media professionals of all types. Using high-end systems such as Autodesk Lustre, Flame, Assimilate Scratch, DaVinci Resolve; and backed by world-class talent with a portfolio to match, Color A Go-Go can handle your next feature film, documentary, commercial, corporate video or large scale media event.