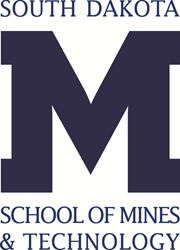 RAPID CITY, S.D. (PRWEB) December 10, 2015
Ann Rhoades, a dynamic and visionary corporate executive with over 25 years of experience in a variety of service-based industries, will deliver the address at the South Dakota School of Mines & Technology 172nd commencement ceremony.
The ceremony will be at 9 a.m. Saturday, Dec. 19, at the Rushmore Plaza Civic Center Theatre. Over 100 Doctor of Philosophy, Master of Science, Bachelor of Science and Associate of Arts degrees will be awarded.
Rhoades was Executive Vice President of Team Services for Promus Hotel Corporation, is the former Vice President for People of Southwest Airlines and was one of five founding executives and Executive Vice President of People for JetBlue Airways. She is the founder and president of People Ink, a consulting company that helps organizations create unique workplace cultures based on values and performance.
In 2011, Rhoades released the best-selling Built on Values, a book aimed at helping companies get on the pathway to greatness by showing the exact steps for either curing an ailing organizational culture or creating a new one from scratch.
Rhoades currently serves on the board at the Regis Corporation, the University of New Mexico Health Sciences Center, University of New Mexico Alumni Association, Safer New Mexico Now (Chairman) and New Mexico Appleseed. She formerly served on the boards of JetBlue Airways, P.F. Chang's China Bistro, HireVue, Inc., Restoration Hardware (Executive Council), Brigham & Women's Hospital at Harvard Medical School, the University of New Mexico-Robert O Anderson School of Business National Advisory Board, Accion New Mexico and Albuquerque Community Foundation.
She holds a Master's in Business Administration from the University of New Mexico and will be awarded an honorary doctorate during the commencement ceremony.
###
About SD Mines
Founded in 1885, the South Dakota School of Mines & Technology is a science and engineering research university located in Rapid City, S.D., offering bachelors, master's and doctoral degrees. The university enrolls 2,843 students. The SD School of Mines placement rate is 98 percent, with an average early career salary for graduates of $65,600, according to the 2014-2015 PayScale report. Find us online at http://www.sdsmt.edu, on Facebook at https://www.facebook.com/sdsmt and on Twitter at https://twitter.com/sdsmt.