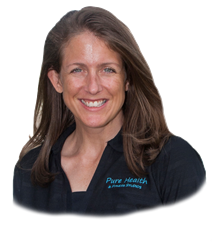 We hope to help service this community and reach our goal of helping 10,000 women by the year 2020
Wesley Chapel, Florida (PRWEB) December 14, 2015
Samantha Taylor, founder of Samantha Taylor Fitness Studio and owner of two Fit Body Boot Camp locations, was awarded the Small Business of the Year Award by the Greater Wesley Chapel Chamber of Commerce on September 10th, 2015. The Chamber presented four awards, including Volunteer of the Year and Business Leader of the Year, at the annual ceremony in order to celebrate the accomplishments of the many businesses and volunteers that contribute to the local economy.
Taylor has had a passion for fitness ever since meeting her husband, who was a body builder at the time, and has since made it her life's goal to help women feel victory over their food choices and their bodies. Samantha was excited to get to open her second Fit Body Boot Camp location in Wesley Chapel.
"We are so excited to have gotten this brand new facility where we can help even more women experience how great it can be to take care of your health and fitness," she explains. "The demand for our fitness services keeps growing so we chose the fastest growing city around here, Welsey Chapel. We hope to help service this community and reach our goal of helping 10,000 women by the year 2020."
Fit Body Boot Camp is the world's fastest growing and most popular indoor fitness boot camp brand, with hundreds of locations worldwide. The boot camp's unique brand of fitness combines individualized personal training from licensed professionals, clinically proven Afterburn workouts, and nutritional guidance to guarantee weight loss results.
Recently Taylor's facilities completed a 6-week challenge in which the women collectively lost 1,243 lb, which all of the women celebrated as a huge accomplishment. Taylor is looking to hold another challenge in January of next year.
The two locations also came together this Saturday, December 12th for a Reindeer Run in Wesley Chapel to collect donations for the Toys for Tots foundation. Admission to the run was one unopened, unwrapped toy.
About Wesley Chapel Fit Body Boot Camp:
Wesley Chapel Fit Body Boot Camp is a part of the Fit Body Boot Camp family of indoor fitness boot camps, whose global goal is to engage 20% of the world's population in a healthy and fit lifestyle by the year 2020. Wesley Chapel Fit Body Boot Camp is owned and operated by Samantha Taylor. Taylor is committed to helping members of the Wesley Chapel community set and accomplish their own health and fitness goals.
For more information about Wesley Chapel Fit Body Boot Camp, please call: (813) 377-2255
Visit their website at: http://www.fitbodybootcamp.com/wesleychapelfitnessbootcamp/
Or their Facebook page at: https://www.facebook.com/wesleychapelbootcamp/