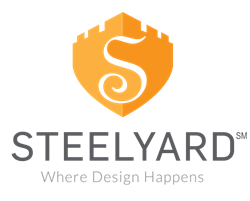 Together, HD Expo and Steelyard are combining forces to leverage web and mobile technology to integrate online product research, specification and inspiration directly into in-person connections, meetings and commerce.
TAMPA BAY, Fla. (PRWEB) December 11, 2015
Hospitality Design Expo and Steelyard have teamed together to seamlessly integrate the in-person experience of Hospitality Design Expo (HD Expo) with Steelyard's online product research, specification and inspiration platform.
Since 1992, HD Expo has been the premier trade show destination for hospitality professionals to explore the latest products, exchange ideas, and make vital connections in the industry. Steelyard has been serving the trade since 1997 (previously as TODL) and is the largest and most comprehensive online product research and specification platform exclusively for design professionals.
Together, HD Expo and Steelyard are combining forces to leverage web and mobile technology to integrate online product research, specification and inspiration directly into in-person connections, meetings and commerce – an innovative hybrid of design industry business.
"Globally, the top 10 countries' construction pipelines are predicting a major upswing for hospitality projects during 2016 and 2017, with more than triple the hotel openings in 2017 compared to 2015 forecasted for the US alone," said Liz Sommerville, Group Show Director for Hospitality Design. "Partnering with Steelyard to provide product-level insight and planning opportunities between our exhibitors and our attendees is just one of the ways we are looking ahead to ensure the best value, connections and ROI for everyone during this upswing."
A new, dedicated HD Expo section in the Steelyard online marketplace, including Search and Planning Tools, is now open to all of Steelyard's members and will shortly be made available to all HD Expo attendees.
"Having served the design industry for almost two decades, we fully appreciate the importance of combining the kind of product data professionals can find in Steelyard with the sensory ability to touch and see products up close at HD Expo," said Stacey Tiveron, Founder of Steelyard. "Employing technology and intelligent data to enable efficient commerce to intuitively flow between online and in-person activities is our collective goal with HD Expo. It is a truly exciting collaboration with many innovative features to follow."
Hospitality designers can now search HD Expo products and brands by category or keyword and filter based on specific needs. Deep product specification information allows them to identify if the product and/or brand is one that fits their parameters. Single clicks allow them to save to projects, add to their HD Expo "Must See" list or save for later. Intuitive, activity-based messaging assists attendees in knowing who is exhibiting and quickly allows them to add the brand to their Expo agenda.
"HD Expo could run for two weeks and I still couldn't spend time at every booth and go to every conference," said Gary Inman, vice president of hospitality for Baskervill. "I regularly attend HD Expo and have used Steelyard (previously TODL) for many years. The partnership between the two is brilliant – it gives designers the best of both worlds by providing us product level insight of who is at the show so we can plan our days more efficiently. We can find new products from brands we know, as well as discovering those we want to know long before we travel to Expo."
About HD Expo
HD Expo is the premier trade show and hospitality conference for its industry. Established in 1992 and presented by Hospitality Design magazine, it remains at the forefront by offering the newest and most innovative products and services, encouraging and sharing ideas, providing inspiration and connecting hospitality professionals. HD Expo is dedicated to bringing the interior design industry, architects, owners/operators, developers, specifiers and purchasers the best available resources for their projects. This includes the most informative conference sessions led by top specialists pertinent to today's industry.
About Steelyard
Steelyard is an 18-year-old company that is a pioneer in leveraging technology to power design-industry commerce. Our online and mobile platform connects professional designers with compelling brands — blending inspiration and efficiency to create the commercial and residential design industry's premier online marketplace. For more information, please visit us at http://www.SteelyardAccess.com.
About Baskervill
Rooted in the belief that great design is the result of asking the right questions and truly listening to the answers, Baskervill offers creative architectural, interior design, and MEP engineering solutions to a varied client base, from hospitality to corporate, healthcare, advanced technologies and cultural institutions. Founded in Richmond, Virginia, in 1897, today Baskervill is one of the nation's oldest continually operating architectural firms. While a sense of history grounds us, it's the idea that design can solve problems of the future that keeps us inspired. To learn more about who we are, how we work, and what we've designed, visit http://www.baskervill.com
Contact:
Jim Lee / Casey Gasinowski
Quinn PR
786.600.3954
jlee(at)quinn.pr / cgasinowski(at)quinn.pr
Nate Warren
Fusion Marketing Partners
720.244.4734
nwarren(at)fusionmarketingpartners.com
###