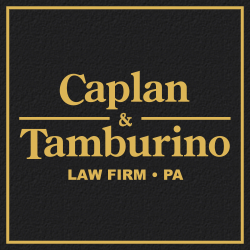 Minneapolis (PRWEB) December 10, 2015
Allan H. Caplan of Minneapolis criminal defense firm Caplan & Tamburino Law Firm, P.A. has been selected by the National Academy of Criminal Defense Attorneys (NACDA) to receive recognition as a Nationally Ranked 2015 Top 10 Attorney. Out of more than one million lawyers throughout the United States, this achievement places Allan within the top 1% of all criminal defense attorneys.
The National Academy of Criminal Defense is committed to recognizing the nation's leading criminal defense attorneys. In order to be considered for this title, candidates must be nominated by either a licensed practicing attorney or by a NACDA staff member. After meeting the minimum requirements, some of which include licensure and good standing with the state and at least five years in practice of criminal defense, candidates are then stringently evaluated based on the following criteria:

Criminal defense teaching experience
Legal awards
Education
Formal criminal defense training
Case outcomes
Peer reviews
Client reviews
Published works
Trial experience and outcomes
Length of time in practice
NACDA uses these measures of success to narrow down the selection pool to 50 candidates, from which are chosen the Top 10.
Allan has spent the last 35 years at the forefront of criminal law in Minnesota. As a former prosecutor, Allan possesses insight into both sides of the law, making him an effective, formidable, and highly respected force both inside and outside of the courtroom. In his years of practice, Allan has successfully resolved more than 20,000 cases.
Allan H. Caplan's title of 2015 Top 10 Attorney is a testament to his outstanding expertise, experience, skill, knowledge, and history of success as one of Minnesota's most diligent and respected criminal defense lawyers. This is a great honor bestowed on a worthy person. Congratulations, Allan H. Caplan!
Caplan & Tamburino Law Firm, P.A. is a leading criminal defense firm in Minneapolis. Our attorneys have experience handling all types of criminal cases, including sex crimes, white collar crimes, violent crimes, drug crimes, assault crimes, DWI, and much more. We also handle drone litigation cases. For more information about the firm, visit http://www.caplantamburino.com.