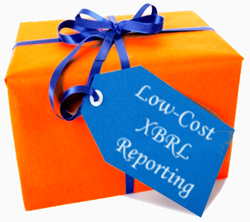 After having used the XBRL Toolkit successfully for CRDIV, the MFSA will adopt the same approach for Solvency II reporting, given that the T4U that was used for the preparatory submissions will not be maintained anymore
Paris, France (PRWEB UK) 14 December 2015
UBPartner's XBRL Reporting Toolkit has enabled hundreds of banks and insurance firms across Europe to quickly and easily adopt XBRL, as well as several European Financial Services regulators. Pre-mapped templates for COREP, FINREP and Solvency II, removes the need to understand complex XBRL syntax and rules. Simply load the data into the templates; run the XBRL Converter Tool to generate a 100% compliant XBRL document; review the comprehensive validation reports; once the XBRL document is generated with no errors, ask the software to add any local formatting or naming rules and it is ready to submit. It is also easy for software developers to integrate the tools into their applications so that the whole process can be automated and managed centrally.
Low-Cost XBRL Reporting
The UBPartner XBRL Reporting Toolkit is provided as a set of integrated components that can be deployed individually or as part of an integrated workflow. The software and the relevant CRDIV or Solvency templates can be acquired on a simple annual subscription basis making it an easy and cost-effective solution to regulatory reporting requirements.
"Actuelia delivers a wide range of services to meet a constantly evolving set of financial services needs and our clients wanted an easy way to adopt XBRL reporting. We found that UBPartner's toolkit is simple to install; new templates are delivered automatically each time the regulator updates the QRTs; and the annual fees are significantly lower than similar competitive solutions. So, it has met all our needs" David Fitouchi, Actuelia founder.
Simple XBRL
The UBPartner tools use the business rules contained in the XBRL taxonomy to test the consistency of the data, identify where numbers don't add-up or where the right information has not been supplied. With fast XBRL processing, the user has access to a complete range of reports, from technical validation to highlighted errors in the Excel templates.
"The Maltese Financial Services Authority (MFSA) adopted UBPartner's XBRL software tools for CRDIV returns last year. It was easy to install and to train our staff to use it. This year, we have been testing it for the new EIOPA Solvency II reports, alongside T4U, and it has helped us to understand what is required for the new reporting framework." stated Neville Agius at MFSA "After having used UBPartner's XBRL Toolkit successfully for CRDIV reporting to the EBA and ECB, the MFSA will adopt the same approach for Solvency II reporting, given that the T4U that was used for the preparatory submissions will not be maintained anymore by EIOPA".
The Road Ahead
"The XBRL reporting requirements for European Financial Services and other sectors will continue to develop and grow." said Martin DeVille, VP Business Development at UBPartner "The key is to make it easy for firms to adopt XBRL and to make the solution cost-effective. UBPartner's focus is on delivering a low-cost implementation platform for all XBRL reporting and, as firms look to use XBRL internally, a robust solution for enterprise applications. Our wide-ranging experience can help developers get the most out of XBRL and our network of European implementation partners and OEMs offer an extensive range of integrated reporting applications and local services"
The latest version of the UBPartner XBRL Reporting Toolkit and the Solvency 2.0.1 templates will be made available for download from the download center in the coming weeks, for customers and partners who have current agreements.
XBRL (eXtensible Business Reporting Language)
XBRL is fast becoming the standard for financial information exchange and reporting demonstrated by the XBRL programs being driven by the European Banking Authority (EBA), European Insurance and Occupational Pensions Authority (EIOPA) and numerous government agencies. The XBRL standard is maintained by XBRL International:http://www.xbrl.org
About UBPartner
UBPartner is a privately owned company with headquarters in Paris and offices in London. It provides a full suite of solutions and services that enable companies and regulatory agencies to realize the benefits of XBRL – from the underlying processing engine to desktop development and deployment tools, all the way to packaged solutions for regulators and government agencies.
UBPartner technology and tools are used today in many advanced and demanding XBRL environments such as market regulators, government agencies and major corporations in France, Belgium, UK, Ireland, Poland, Norway, and Luxembourg and by leading software vendors, such as Oracle, SAP and Infor.
For further information, visit http://www.ubpartner.com