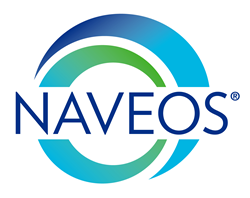 The number of hospitals that would be hurt by the Proposed Guidance is staggering." ~ Ted Slafsky
Sterling, VA (PRWEB) December 15, 2015
NAVEOS® reports that Medicaid expansion has opened up eligibility for the 340B Drug Pricing Program to many hospitals that did not previously qualify because their Medicare Disproportionate Share Percentage (DPP) was below the 340B Program threshold. The size of a hospital's Medicaid population is the key component of the DPP. NAVEOS® states that the size of the hospital's Medicaid population is the key component of the DPP. To take advantage of the Affordable Care Act, also known as "Obamacare", 30 States (including District of Columbia) have already expanded Medicaid eligibility to 138% of the Federal Poverty Level ("FPL") or are considering an alternative to traditional Medicaid expansion (1). This has expanded the Medicaid population in the country by roughly 13 million people, or a 21% increase from pre-ACA levels.
NAVEOS® asserts Medicaid expansion not only benefits hospitals in States that have expanded Medicaid, but also many that have not yet taken that step by providing services to Medicaid members from geographically adjacent States that have expanded Medicaid.
In addition, NAVEOS®' analysis show that the growing Medicaid population may offer a near-term opportunity for those hospitals that had previously qualified for the 340B Program, but lost eligibility as their disproportionate patient percentage ("DPP") fell below the qualification threshold due to a decrease in their Supplemental Security Income (SSI) ratio or a reduction in their Medicaid utilization. These facilities may once again qualify and gain access to the 340B Program savings, which often amount to 15-20% of the annual Outpatient Pharmaceutical cost. These savings, NAVEOS® states, are the keystone of the Program's goal to help offset the cost of serving the neediest population, by allowing them to stretch scarce Federal dollars to fund outpatient drugs and other services.
NAVEOS® urges hospitals to examine their Medicaid population carefully to determine if they either qualify for the 340B Program for the first time, or if they may qualify to return to the Program if they have fallen below the required threshold. Certain categories of hospitals, such as Sole Community Hospitals and Rural Referral Centers, are allowed into the 340B Program by meeting a lower DPP threshold than those categorized by the Program as Disproportionate Share ("DSH") Hospitals. NAVEOS® believes that the expanded Medicaid population may allow Rural Referral Centers and Sole Community Hospitals to meet the higher threshold and attain DSH hospital status for the 340B Program. In doing so, this will provide protection from some proposed cuts to the Program and provide access to Orphan Drugs which will be described later.
However, a recent analysis conducted by NAVEOS® shows that the recently released Proposed Guidance, as well as several lawsuits filed by the pharmaceutical industry, have created obstacles for hospitals and threaten to reduce the patient benefits associated within the 340B Program. NAVEOS® advises Hospitals to study the Proposed Guidance and other 340B Program related actions to determine the negative impact on them as well as their patients. They should educate their elected representatives on the impact of the proposed legislation in an attempt to mitigate their losses as well as the long-term impact on the 340B Program.
NAVEOS® encourages hospitals to focus on these key issues:

New policies for record keeping that are far beyond what has been standard in the past and which may not be feasible for many facilities to meet.
Increased program audits with numbers, breadth and depth far exceeding past established practices.
Removal of 340B coverage of "Orphan Drugs" for rural and small hospitals. The Orphan Drug Act (ODA) provides for granting special status to a drug or biological product to treat a rare disease or condition. Orphan Drugs are critical to the health and well-being of patients who need them and are so costly that it will be difficult, and perhaps impossible, for many facilities to provide these drugs without the 340B coverage.
In the Oct. 29, 2015 HFMA Business News, Rich Daly, HFMA Senior Writer/Editor quotes Ted Slafsky, President and CEO of 340B Health, who said "about one-third of its 1,100 hospital members have reported they would leave the Program if the Proposed Rule changes are finalized."
Click on the following articles recommended by NAVEOS® for more information about this topic:
Federal Judge's Ruling Imperils 340B Hospitals
HHS Rule Agenda Includes 340B, FDA Regulations
OIG Report Examines Potential Scenarios for Restructuring 340B Program
(1) https://www.statereforum.org/Medicaid-Expansion-Decisions-Map?gclid=Cj0KEQjw27etBRDA3-ux4p3c58EBEiQAkJzTANiy471hd5Hwfq8XPh1q2Iq_zkUY8jo8EjkRxZ8LZj0aAglt8P8HAQ
About NAVEOS®
NAVEOS® is a national healthcare data analytics firm headquartered in Virginia focused on maximizing governmental healthcare program reimbursements for hospitals. With its patented technology and domain expertise and processes, NAVEOS® analyzes patient populations to ensure that its hospital clients receive 100% of the governmental reimbursements to which they are entitled. Questions can be directed to NAVEOS® at Info@naveosdata.com or (888)550-2708.