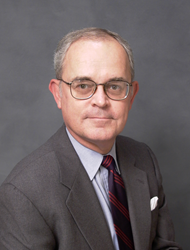 "The research holds important implications for clinicians who want their patients to get the full benefit of tamoxifen therapy." D. Lawrence Wickerham, Director of Cancer Genetics, Allegheny Health Network Cancer Institute and Deputy Chair, NRG Oncology
PITTSBURGH, Pa (PRWEB) December 11, 2015
Though tamoxifen effectively reduces the risk of breast cancer in high-risk women by as much as 50 percent, many women eligible to take the drug either don't take it, or don't complete the full five-year regimen.
According to research just published in the Journal of the National Cancer Institute, women who feel good mentally and physically three months after starting tamoxifen therapy are more likely to complete the regimen. Women who have symptoms they don't expect, ranging from muscle pain to cognitive difficulties, are far less likely to complete the regimen.
"The research holds important implications for clinicians who want their patients to get the full benefit of tamoxifen therapy," said D. Lawrence Wickerham, MD, a lead researcher and Director of Cancer Genetics at Allegheny Health Network Cancer Institute and Deputy Chair with the Pittsburgh-based NRG Oncology.
"The significance of the three month mark shows how important it is to inform women prior to therapy about potential side effects, provide strategies to reduce symptoms if they develop, and to address any concerns soon after the start of therapy. " Dr. Wickerham said.
The researchers used data from the original NRG trial that proved tamoxifen's benefits, involving nearly 14,000 high-risk women, to winnow out the reasons for non-adherence.
Dr. Wickerham was joined by researchers from the National Cancer Institute, the University of Pittsburgh Graduate School of Public Health and the UCLA Schools of Medicine and Public Health.
About Allegheny Health Network
Allegheny Health Network is a western Pennsylvania-based integrated healthcare system that serves patients from across a five state region that includes Pennsylvania, Ohio, West Virginia, Maryland and New York. The Network's Cancer Institute offers a complete spectrum of oncology care, including access to state-of-the-art technologies and new therapies being explored in clinical cancer trials. The Network's radiation oncology program is the largest in the country and the only one in Pittsburgh dually accredited by both the American Society for Radiation Oncology and the American College of Radiology and the first. Allegheny Health Network's Cancer Institute provides the complete spectrum of advanced oncology care and is a leading center for cancer research and new treatments being explored in clinical trials. AHN also has a formal affiliation with the Sidney Kimmel Comprehensive Cancer Center at Johns Hopkins, one of the nation's 41 comprehensive cancer centers designated by the National Cancer Institute, for research, medical education and clinical services.
To schedule an appointment with an AHN oncologist, please call 412.DOCTORS or visit http://www.ahn.org/find-a-doctor.