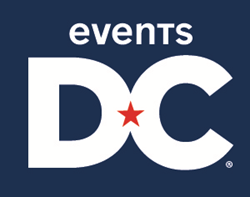 Washington, DC (PRWEB) December 11, 2015
Events DC, the official convention and sports authority for the District of Columbia, announced today the execution of a partnership with the Office of the Deputy Mayor for Planning and Economic Development (DMPED) to activate and spur activity, growth and programming as part of the greater redevelopment plans for the historic Congress Heights neighborhood. Leveraging its expertise in event programming and execution, Events DC will manage Gateway DC, a covered and open-air pavilion adjacent to the R.I.S.E. Center along Martin Luther King Jr. Ave, SE.
"As we develop St. Elizabeths' East, we will continue to identify innovative ways to activate the campus and engage residents and visitors in this transformative project," said Deputy Mayor for Planning and Economic Development, Brian Kenner. "As our partner on this transformative project, we are confident that Events DC's expertise in attracting and executing top-notch events will have an immediate effect in Ward 8."
The management and operation of Gateway DC as a unique special events and cultural arts venue presents an opportunity to further attract, drive and execute local DC event programming – as well as community benefits for District residents. Events DC's oversight of Gateway DC will further enable opportunities to engage with and support the District's communities east of the Anacostia River with even more community-driven activities. Previously, Events DC has assisted DMPED in executing major events at Gateway DC including Broccoli City Festival and Art All Night: Nuit Blanche DC program.
"Events DC is proud to add Gateway DC to its mix of not only iconic, but versatile venues across the city, which are used to deliver unforgettable event experiences," said Max Brown, Chairman, Board of Directors for Events DC. "The addition of Gateway DC will not only act as a catalyst of growth for DC's communities east of the Anacostia River and a complement to the future Entertainment and Sports Arena plans – but will ultimately enhance the diversity of Events DC's portfolio and provide event organizers with greater opportunities to create even more unique experiences and event programming for residents and visitors alike. As our city continues to grow and attract more world-class entertainment, the demand for multi-purpose venues and experiences across DC will also increase and it is Events DC's goal to capture these important revenue opportunities."
Gateway DC, located in the heart of Congress Heights in the District's southeast quadrant, is a sustainable, 400-foot-long facility featuring a 16,300 square-foot space for 40 vendors, 3,100 square feet of enclosed civic space, a 21,000 square –foot vegetated green roof and a raised park for festivals, farmers' markets, concerts and outdoor events. Adjacent to the pavilion is an indoor café featuring a test kitchen with a seating area that has glass doors providing an uninterrupted view of the lawn's, outfitted with picnic tables and open space.
"The versatile space that Gateway DC has to offer is a natural fit within the Events DC portfolio, especially given that we are already familiar with operating the venue," said Erik A. Moses, senior vice president and managing director of Events DC's Sports and Entertainment Division. "The timing of this partnership will provide an opportunity to continue working with and supporting communities east of the Anacostia River as plans for the new Entertainment and Sports Arena continue to be developed. Local events will continue to be a core part of programming at Gateway DC as we attract visitors to the historic St. Elizabeths' East campus with unique cultural, artistic, musical and culinary offerings that can also showcase the DC talent."
Gateway DC will become the eighth venue in the Events DC portfolio, which includes the Walter E. Washington Convention Center, Carnegie Library at Mt. Vernon Square, Robert F. Kennedy Memorial Stadium and the surrounding Festival Grounds, DC Armory, Maloof Skate Park and Nationals Park.
With the addition of Gateway DC to its portfolio of venues, Events DC will attract and develop new programing that may not have been previously accommodated within the nation's capital. Events DC's management of Gateway DC will also help drive economic impact through visitor spending and increase awareness of one of the city's most historic neighborhoods. Since 2003, Events DC has been responsible for driving more than $4 billion in visitor spending in the District, with more than $375 million in 2014 alone.
The first Events DC hosted event at Gateway DC will be Cozy Christmas, a holiday celebration for the community featuring fun holiday activities, arts & crafts, entertainment and food for Congress Heights' neighborhood families. The event will be held Friday, December 11th from 5:00 p.m. – 8:00 p.m.
About Events DC
Events DC, the official convention and sports authority for the District of Columbia, deliver premier event services and flexible venues across the nation's capital. Leveraging the power of a world-class destination and creating amazing attendee experiences, Events DC generates economic and community benefits through the attraction and promotion of business, athletic, entertainment and cultural activities. Events DC oversees the Walter E. Washington Convention Center, an anchor of the District's hospitality and tourism economy that generates over $400 million annually in total economic impact, and the historic Carnegie Library at Mt. Vernon Square. Events DC manages the Stadium-Armory campus, which includes Robert F. Kennedy Memorial Stadium and surrounding Festival Grounds, the non-military functions of the DC Armory and Maloof Skate Park at RFK Stadium. Events DC also built and now serves as landlord for Nationals Park, the first LEED-certified major professional sports stadium in the United States. The most recent addition is Gateway DC, an innovative and versatile space featuring a covered and open-air pavilion in the center of a 1-acre park, conveniently located in the Congress Heights neighborhood of Washington, DC. For more information, please visit http://www.eventsdc.com.
###