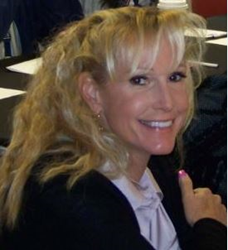 "I look forward to bringing my vast pharmaceutical experience to Guaranteed Returns customers."
NY, NY (PRWEB) December 15, 2015
Guaranteed Returns® is pleased to announce Kimberly Bartholomew as the new GRx Hawaii Regional Account Executive. Kimberly joins our team with an extensive background in pharmacy. After attending the School of Pharmacy at the University of Connecticut where she earned her PharmD degree, Kim worked at Hartford Hospital in Connecticut and as a Pharmacy Manager at a large retail chain pharmacy.
Kim was also a pharmacy professor at Heald College for 5 years in Honolulu where she instructed and supervised training of pharmacy technicians.
Kim will provide on-site pharmaceutical returns service to pharmacies throughout the state of Hawaii. On-site pharmaceutical returns service is provided by Guaranteed Returns' reliable, local, and readily available team of Regional Account Executives.
About Guaranteed Returns®
Guaranteed Returns® provides pharmaceutical return services to independent retail, chain store, hospital, government, LTC, Mail-Order and clinic pharmacies. Mail-in and On-site service options are available. GRx local on-site service representatives are highly valued for their professionalism, trustworthiness and for "going above and beyond."
All customers have access to the customer portal which provides cradle to grave documentation, an online inventory program, mail-in pharmaceutical returns forms (with auto-filled account information), and mailing and shipping labels.
Visit our website or call 1.800.473.2138 today to learn more.