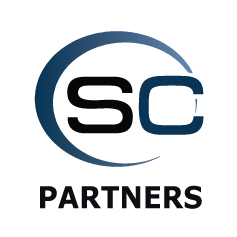 With technology changing faster than ever, it is critical for companies to make cost-effective and operationally scalable decisions about their telecommunications infrastructure, and partnering with SoundConnect does just that
Boston, MA (PRWEB) December 15, 2015
SoundConnect, an industry leading global unified communication and collaboration provider, has paved the way to insuring on-going mutually beneficial key partnerships. SoundConnect is dedicated to providing next generation technology and award-winning customer service and support to deliver long-term value to partners and their customers.
The convergence of the telecom and IT channels has generated new possibilities within partner relationships. SoundConnect will empower Serviam with its full suite of collaboration services including, audio, web and video conferencing, as well as hosted Microsoft Office 365 and Skype for Business.
"With technology changing faster than ever, it is critical for companies to make cost-effective and operationally scalable decisions about their telecommunications infrastructure, and partnering with SoundConnect does just that. While they provide a comprehensive portfolio of services, what makes SoundConnect a standout is their support throughout the sales process and implementation. Their on-going customer support is performed by a team of personable and diligent business communication experts, ensuring a positive customer experience," said Serviam Communications Co-Founder, Mike Gieger.
According to SoundConnect's Director of Channel Development & Sales, Darren Suders, "Serviam Communications has an impressive list of multi-location, enterprise customers, all of whom have leveraged various forms of business communication services. We are very excited about this partnership. Serviam shares our dedication to customer experience, striving to find the right solution for each customer, which has resulted in a perfectly aligned, effective partnership."
About Serviam
Serviam is a strategic communications consulting firm specializing in helping clients navigate the complexities and challenges of identifying, negotiating, and procuring best-in-class technology solutions. Clients leverage their combined 50 years of expertise in evaluating technology solutions, negotiating vendor agreements, and managing ongoing carrier relationships to ensure the full benefits of their investment in communication solutions is realized.
About SoundConnect
SoundConnect specializes in unified business communications. Their offerings include a comprehensive portfolio of Unified Communication and Collaboration services including: Office 365, Microsoft hosted services, Skype for Business, Adobe Connect, WebEx, audio conferencing, webcasting, and video conferencing. SoundConnect's comprehensive communication technologies are customized and implemented to optimize the requirements of their customers by streamlining communications services that improve productivity, expand communications, reduce operational expenses and provide tools that empower collaboration efficiency.
Since 2013, SoundConnect has been a staple on the Inc. 5000 list, as one of the elite fastest growing American companies. SoundConnect was recently recognized for the 3rd consecutive year as an honoree in this very exclusive club.
The Telecom Association recently named SoundConnect a Top 5 Conferencing Provider for 2014. We have championed this award for the past three years; showcasing our ongoing long-term commitment to technology solutions for video, audio, web conferencing and customer service excellence.