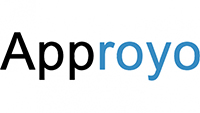 Approyo is excited to add Jefferson Stela to the team. He has a great background in SAP with a focus on Big Data and a great drive to expand Approyo globally
Palo Alto, CA (PRWEB) December 14, 2015
Approyo, a leading enterprise SAP HANA Solutions Provider, announced today that Jefferson Stela has joined the company to the position of Vice President, Latin America. In this newly created position, Jefferson will help Approyo grow and expand its business throughout Central and South America.
Jefferson brings over fifteen years of experience working on Big Data, Business Intelligence and SAP HANA projects for companies around the world. Jefferson recently worked for IBM in Brazil and helped to develop Center of Competency Information and Data Management Brazil horizontal area and with T-Systems and was responsible for driving new business focused in BI/Big Data, SAP Hana and data management. "I am excited to join the Approyo team and help to extend its success globally." Stated Jefferson.
"SAP HANA opportunities are continuing to grow globally, especially in the Latin America Markets" said Christopher Carter, CEO of Approyo. "Approyo is excited to add Jefferson to the team. He has a great background in SAP with a focus on Big Data and a great drive to expand Approyo globally."
Approyo has been providing SAP HANA in the cloud for the last three years. Approyo built an entire platform using the best solutions in the market, allowing clients to benefit immediately from SAP HANA without the massive upfront cost structure typically seen with those bare metal solutions.
About Approyo
Approyo is a global SAP HANA start up focus partner for products and services that include upgrades, comprehensive remote operations/managed services, consulting, hosting and implementations and cloud services. Approyo differentiates itself by offering scalable managed SAP HANA solutions for organizations of all size. Headquartered in Palo Alto, CA with partner offices around the world, Approyo has the capability to support global organizations and their applications.
For additional information e-mail us at info(at)Approyo.com, call 404.448.1166, or visit us on the web at http://www.Approyo.com.