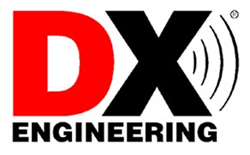 Tallmadge, OH (PRWEB) December 23, 2015
During January and February 2016, the Intrepid-DX Group is embarking on a DXpedition to the South Sandwich (VP8STI) and South Georgia (VP8SGI) Islands. The VP8 Team met with DX Engineering to build a comprehensive antenna setup that would ensure the DXpedition will have no trouble making worldwide contacts.
Located between South America and Antarctica, the polar islands are mostly uninhabited—save for a few British officers and a mix of seals, penguins and reindeer. At the time of this release, the islands were listed as Number Three on the DXCC Most Wanted list. That makes them a prized contact for anyone chasing the ARRL's DXCC Honor Roll Status.
DX Engineering's staff worked with the team to develop innovative antenna solutions for the unique challenges posed by the island's location and harsh environment. It came up with a series of VP8 DXpedition Combos. Broken down by bands (160, 80 and 40 meters), the combos are a great starting point for Hams looking to build their own high performance HF station setup.
There's also a Miscellaneous Parts Combo, which contains many of the important (and sometimes overlooked) pieces of gear for anybody planning their own DXpedition.
Learn more about the 2016 VP8 DXpedition at the Intrepid-DX website.
DX Engineering
http://www.DXEngineering.com
1-800-777-0703