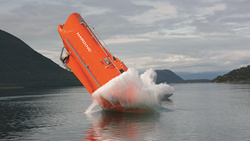 Gennevilliers, France (PRWEB UK) 14 December 2015
Battery giant Exide Technologies has obtained type approval for 24 of its marine and leisure batteries from DNV GL, the international certification body. Very few lead-acid batteries have passed this independent test, which ensures products meet the highest standards of safety and reliability at sea.
DNV GL has renewed certification for 20 of Exide's GEL and AGM (absorbed glass mat) batteries, which it first approved in 2011. In addition, the international certification body has approved four new Exide AGM batteries for the first time. As part of the certification process, DNV GL travelled to Exide's factories in Spain, Germany, Italy and the United States, examining quality controls and the standard of batteries produced at each location.
Exide is a leading original-equipment supplier to boat and vessel manufacturers, including top-tier brands like Beneteau, Bavaria, Dufour Yachts and Nautitech. For manufacturers, type approval is an important signal of quality, and often a requirement for batteries used in their vessels.
In lifeboats, where reliability and safety are paramount, every electrical component requires type approval. Norwegian lifeboat manufacturer Harding Safety, an Exide customer, was pleased to see Exide's products approved by DNV GL. "We are committed to quality in all aspects, and we are pleased that the batteries are certified according to the DNV requirements," said Svein Marken, New Build Procurement Manager.
"We are very proud of this accomplishment. DNV GL certification is the ultimate endorsement for a marine product, showing that meticulous care went into every detail," said Michael Geiger, VP Sales & Marketing – EMEA at Exide Technologies.
Exide will update the labelling on its marine and multifit range to include the new "Type Approved" mark, showing that Exide's products meet the exacting standards set by DNV GL. The stringent certification process must be repeated every four years to ensure continued compliance.