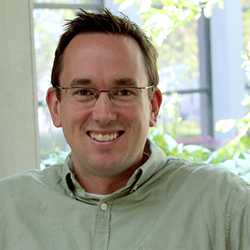 Yorba Linda, CA (PRWEB) December 14, 2015
Live webinar date: January 15, 2016
The demand for multiplexed assays for research and clinical applications is on the rise, due in part to an escalating number of biomarkers and, all too frequently, limited availability of biopsy material. Immunohistochemistry (IHC)-based solutions offer advantages in the field of immuno-oncology, as maintaining spatial context within the tumor microenvironment yields significant and potentially actionable information.
Immuno-assays that offer high specificity and sensitivity are a powerful tool, however, there are challenges associated with antibody-based multiplexing —especially when the analysis consists of more than two or three markers.
LabRoots will host Cell Signaling Technology in sponsoring a free educational webinar, "Multiplex IHC and novel monoclonal antibodies as enabling tools for the study of tumor immunology," which will discuss how fluorescent multiplex IHC (mIHC) and novel rabbit monoclonal antibodies (mAbs) can be used to profile the expression of immunosuppressive proteins within the tumor microenvironment and examine the associated immune infiltrates. mIHC is a method that bypasses antibody species/isotype concerns, and delivers signal amplification. This method was employed to investigate the co-expression of immune checkpoint control proteins, such as PD-L1, B7-H4, and VISTA, in breast and ovarian cancer tissue samples.
This webinar will be of particular interest to academic and pharmaceutical researchers seeking to take advantage of fluorescence IHC as a multiplex assay to examine the interplay and spatial orientation of multiple proteins of interest in the context of three-dimensional tissue architecture.
The speaker is Matthew Silver, PhD, principal scientist, Translational Assays, Cell Signaling Technology. Dr. Silver leads the company's Translational Assays Group, where he concentrates on the development of translational research reagents and multiplex assays. He received a PhD in biochemistry from the University of New Hampshire, where he studied the neuroendocrine regulation of reproduction. Dr. Silver's subsequent postdoctoral studies were completed at Wyeth Research, within the Department of Inflammation.
The complementary webinar, hosted by LabRoots, will be presented on January 15, 2016, at 7 am EST/12 pm UK/1 pm CET.
For full details about the event and free registration, click here.
About Cell Signaling Technology:
Cell Signaling Technology Inc, Danvers, Mass, founded by research scientists in 1999, has more than 400 employees worldwide. The company is active in the field of applied systems biology research—particularly as it relates to cancer—and recognizes the importance of using antibodies with high levels of specificity and lot-to-lot consistency. Cell Signaling Technology produces all of its antibodies in-house, and performs painstaking validations for multiple applications. The same scientists who produce the antibodies provide technical support for customers, and help customers design experiments, troubleshoot, and achieve reliable results.
About LabRoots:
LabRoots is the leading scientific social networking website and producer of educational virtual events and webinars. Contributing to the advancement of science through content sharing capabilities, LabRoots is a powerful advocate in amplifying global networks and communities. Founded in 2008, LabRoots emphasizes digital innovation in scientific collaboration and learning, and is a primary source for current scientific news, webinars, virtual conferences, and more. LabRoots is the owner and producer of BioConference Live – which has grown into the world's largest series of virtual events within the Life Sciences and Clinical Diagnostics community.