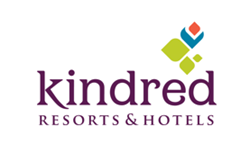 RICHMOND (PRWEB) December 14, 2015
Kindred Resorts & Hotels, a collection of independent hotels and resorts focused exclusively on the group and meetings market, has announced new meetings offerings for 2016 across its portfolio of United States hotels and resorts including renovations and expansions, group promotions, teambuilding adventure activities and more. Meeting planners are invited to book their next conference or event with Kindred and take advantage of the exceptional new amenities and services Kindred properties have to offer. Located in some of North America's most celebrated locations, this collection provides outstanding venues and unrivaled expertise for every gathering, from grand conferences to intimate retreats. Below is a sampling of news from the collection. For more information, visit http://www.meetkindred.com.
Gateway Canyons – Gateway, Colorado
Gateway Canyons, the luxury adventure resort in Western Colorado, has recently debuted a variety of new teambuilding activities for groups. Among them include a Survival Class featuring a tutorial on edible and non-edible plants, bow and arrow making and shooting as well as Atlatl making; Outdoor Laser Tag in a wilderness playing field with fun game options including Team Elimination, Captains, Capture the Flag, Zombies and more; a competitive donkey obstacle course challenge; a Viking challenge where each team must build a Viking-inspired float and move one team member across a large pond; a custom mixology cocktail making contest; team canvas painting and more.
Hacienda Del Sol Guest Ranch Resort – Tucson, Arizona
As part of a multi-million dollar expansion, the luxury boutique Tucson resort will debut 32 new rooms and a new ballroom in February 2016. The elegant new Catalina rooms and suites, which brings the total room count to 60, were designed and built to reflect the same Santa Fe style construction of the existing historic structures. The two Catalina suites are double the standard room size and include a conference size dining table with the ability for smaller board meetings. The 2,900 square-foot Casa Luna ballroom, which can seat up to 230 guests, will overlook the city with gorgeous views of three mountain ranges and downtown cityscape. A 1,100 square-foot patio provides an ideal location for continental breakfast before a meeting or cocktails before dinner and the 1,175 square-feet of pre-function space leading into the ballroom will feature polished concrete floors, area rugs, custom wall sconces and chandeliers, comfy leather seat groupings, beautiful artwork and easily accessible charging stations and restrooms. The ballroom itself can be broken into two rooms with an air wall and will have state-of-the-art audio/visual capabilities as well as a specially designed catering kitchen.
Ocean House – Watch Hill, RI
The iconic New England seaside resort Ocean House has just debuted a new Center for Wine and Culinary Arts. The 3,000 square-foot education and entertaining space is an intimate place to taste, create and explore food and wine. Thoughtfully crafted by the Ocean House Design Group, the luxurious space draws inspiration from an early 1800's Connecticut tobacco barn, from which various parts of the structure–including its wide plank walls, flooring and post and beam structures–were reassembled and reimagined to create an elegant venue with historic charm and top-of-the-line technology. Groups who book the space can learn to pair food and wine or practice the art of the canapé with private classes offered by the property's Sommelier and Food Forager. The Center is also ideal for entertaining, whether for an intimate wine-paired dinner for eight or a cocktail party for 40.
Saddlebrook Resort - Tampa Bay, FL
The award-winning Saddlebook Resort, which sits on 480 acres of rolling terrain surrounded by lagoons and cypress trees, just completed renovations and updates across a variety of their event spaces including the refurbishment of the Ballroom Foyers, new carpeting in the ballrooms, new Break Out Rooms set to be installed by the first week of January 2016 and the expansion of the reception and banquet space around the popular half-million gallon Superpool. Additionally, new 2016 Catering Menus will debut in January for events on the 18th Fairway of the Saddlebrook Golf Course, a unique outdoor function venue for meetings.
Sonnenalp Hotel – Vail, CO
The legendary alpine hotel, nestled in the heart of Vail, CO is offering a special February promotion for groups. With rooms starting at $349 per night, the package includes a complimentary single-day lift ticket and upgrade to a one-bedroom suite for the top VIP guest, complimentary après ski champagne reception for the entire group, Junior Suites accommodations for all group attendees and no resort fees. Offer valid on groups staying Sunday – Wednesday with a minimum of 10 rooms per night.
Woodstock Inn & Resort – Woodstock, VT
For snow and adventure lovers, the Woodstock Inn & Resort has partnered with Tubbs Snowshoes to create the Tubbs Snowshoes & Nordic Adventure Center, which offers more than 19 miles of groomed trails for skate and classic cross-country skiing, new fat bikes as well as world-class ski and snowshoe gear and equipment for retail or rental. With over 1,000 miles to explore, groups can pick their own Nordic ski, snowshoe or fat bike adventure including expert-led tours, fat biking terrain, group outings, team building exercises, scavenger hunts and more. Enhanced experiences are also available including special full-moon treks to the resort's cozy cabin in the Marsh-Billings-Rockefeller National Historical Park.
About Kindred Resorts & Hotels
Kindred Resorts & Hotels is a collection of independent hotels and resorts in North America focused exclusively on the group and meetings market. The consortia is a division of the Resort Hotel Association (RHA), which was founded by the members of what is now the American Hotel & Lodging Association (AH&LA) Resort Committee. The decision to form RHA was driven by independent hoteliers deciding to pool their resources and group purchase insurance. Kindred was formed to help boutique properties that offer authentic, highly personalized experiences build awareness and inquiry from the group, meetings and events markets. With over 58 participating properties across the United States, each participating venue offers uniquely authentic and local experiences, which vary from rustic lakeside retreats to luxury golf resorts and destination spas. For more information, visit, http://www.meetkindred.com/ or follow on social media: Facebook, Instagram and Twitter.
CONTACT:
Katie Barr Cornish / Emma Silverman
Eleven Six PR
646-325-5894 / 646-780-0159
katie(at)elevensixpr.com / emma(at)elevensixpr.com