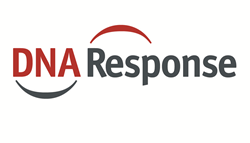 It is a great privilege to partner with Direct Holdings, a company that has brought unique, high quality entertainment products to consumers' homes for years under the Time Life brand.
Seattle, WA (PRWEB) December 14, 2015
DNA Response, Inc., a full service agency managing consumer brands on marketplaces like Amazon and eBay, announces an exclusive partnership with Direct Holdings to manage their Time Life brand of music and video product lines on five online marketplaces. Under the agreement, DNA Response will oversee marketplaces channel presence from end-to-end including sales, search optimization, marketing, order processing, fulfillment, customer support, and inventory management on Amazon, eBay, Sears.com, Rakuten and Newegg.
The Time Life catalog of classic compilations of music, movies and television specials available on marketplaces through DNA Response will include popular titles promoted through DRTV advertising such as "Thanks for the Memories: The Bob Hope Specials," "The Carol Burnett Show: The Lost Episodes," "Hee Haw Collection" and "Dean Martin Celebrity Roasts."
The rapid growth of online marketplaces highlights a shift in consumer search and buying behavior. Today 44% of online shoppers begin product searches directly on Amazon (source: BloomReach), and product companies are recognizing the strategic importance of marketplaces like Amazon as a touch point in the consumer brand experience.
For John Bonfield, Vice President of E-Commerce for Time Life, establishing brand visibility on marketplaces is part of Time Life's aim to engage a new generation of online shoppers.
"Marketplaces like Amazon and eBay are one of the most preferred consumer shopping channels now, especially among our younger customers," says Bonfield. "We understood that our online sales channel needed to mirror customer behavior and preferences, and DNA Response's sales optimization and paid search management will enable us to maximize our visibility and performance on the marketplaces."
While marketplaces represent a significant opportunity to increase revenue and reach younger audiences, the open nature of marketplaces make it difficult for product companies to control product pricing and protect brand image. Because any number of unidentifiable sellers can list products, product companies are unable to control pricing and listing content in the channel, and can't obtain sales data to track trends and make strategic decisions.
Realizing the need for a solution, DNA Response's end-to-end channel management gives Bonfield and team the ability to maintain pricing on Amazon and gain valuable data for media attribution analysis.
"DNA Response's turnkey marketplace management solution enables us to keep control of our pricing, protecting the long-term sustainability of all sales channels, and gives us more complete insight that we needed for accurate media attribution," Bonfield says.
"It is a great privilege to partner with Direct Holdings, a company that has brought unique, high quality entertainment products to consumers' homes for years under the Time Life brand. Making a large selection of the catalog available on marketplaces provides millions of consumers with easy access to these products," says Ranjit Mulgaonkar, founder and CEO of DNA Response.
# # #
About Direct Holdings
Direct Holdings is one of the world's preeminent creators and marketers of unique music and video products and has extensive experience partnering with leading artists and performers in the entertainment industry. The company specializes in creating distinctive multi-media collections that evoke memories of yesterday, capture the spirit of today, and can be enjoyed for a lifetime.
Time Life and the Time Life logo are registered trademarks of Time Warner Inc. or an affiliated company. Used under license by Direct Holdings Americas Inc., which is not affiliated with Time Inc. or Time Warner Inc. More information is available at TimeLife.com.
About DNA Response, Inc.
DNA Response is a full service agency that manages sales and marketing for consumer brands on Marketplaces like Amazon and eBay. We equip product companies and brand marketers to take control of their marketplaces channel and maximize the largest opportunity in retail.
Marketplaces represent an unparalleled opportunity for retail brands to generate sales and capture data, but the open nature of Marketplaces makes it difficult for brands to control their pricing, obtain data and maximize sales in the channel.
Over 60 consumer brands rely on DNA's end-to-end management solution to maximize revenue, protect their minimum advertised price, safeguard brand presence, and provide valuable business intelligence. Our turnkey solution includes sales, marketing, order processing, fulfillment, inventory management, and customer support - all on a pay-for-performance business model.
Sell smarter with DNA to take control of your marketplaces presence and maximize the largest opportunity in retail. Visit DNAResponse.com for more information.