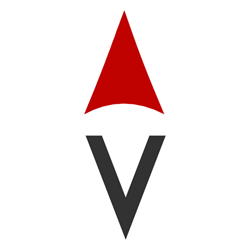 Los Angeles, CA (PRWEB) December 14, 2015
Operating out of Los Angeles, California, Elevate Clicks is a marketing for nonprofits company. We work with nonprofits, big or small, across the United States in launching an online marketing plan through the use of Google's nonprofit program.
Google, as the most-used search engine in the world, is one of the most profitable industries to date. The California-based tech giant's success has been proven time and again through growing revenue and its position as one of the most influential technological companies in the world. As a well-rounded company, Google excels not only in business, but in its philanthropy, with diverse programs working across the globe.
As an extension of that philanthropic spirit, Google offers nonprofit organizations a game-changing advertising opportunity: Google Grants. Through this program, qualifying 501c3 nonprofit organizations are able to receive free in-kind advertising credit, totaling in $10,000 per month! With this amount in free advertising, Google Grants equips nonprofits with an indispensable tool to market their nonprofit on Google search.
For qualifying nonprofits that are interested in Google Grants, but did not have the resources or were intimidated by the application process, Elevate Clicks will apply to the program on their behalf. After securing a Google Grant and for those nonprofits that already have a Google Grants account, Elevate Clicks will manage their grants and maximize its use.
For a small monthly fee, Elevate Clicks will use the $10,000 from Google Grants to create high-performing ads that will generate relevant clicks back to the nonprofit's website using specific and effective keywords. Nonprofits stand to gain up to 5,000 new clicks per months back to their websites through this program with ads designed and managed by Elevate Clicks and its team of Google certified account representatives. Although management of Google Grants is Elevate Clicks's primary focus, it also offers landing page consultation and even assists nonprofits in designing a responsive website for their organization. Elevate Clicks works with nonprofits of all shapes and sizes to advertise at the local and potentially global levels, using Google Grants to help nonprofits raise awareness, generate and increase donations, and gain support for its nonprofit clients.
Learn more at http://www.elevateclicks.com