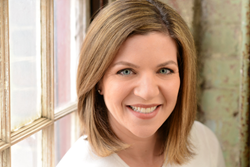 "TRICK 3D is a proven VR powerhouse. I'm thrilled to be joining a team that combines creative story-telling techniques with best-in-class technology to create memorable experiences for brands."
Atlanta, Georgia (PRWEB) December 14, 2015
Immersive content studio, TRICK 3D, today unveiled their full studio expansion, which includes a mobile motion capture camera system and proprietary virtual production camera system. The studio upgrades make it the first, and only fully equipped virtual production stage of its kind in the Southeast.
A year in the making, TRICK 3D's studio expansion more than doubles the firm's space, which now encompasses approximately 10,000 square feet, and includes a three-wall green screen stage, modern producer's lounge/green room furnished with original computer-generated (CG) artwork, and a talent dressing room equipped with full salon amenities for hair and makeup. The virtual production stage is ideal for generating virtual reality (VR) brand experiences and commercials, as well as Hollywood films with CG pre-visualization and virtual set requirements.
In addition to the stage, TRICK 3D released a mobile motion capture camera system and their proprietary TRICKCam. The mobile motion capture system allows for motion to be obtained on remote sets and no longer requires tethering to the stage. This mobility allows for easy insertion of CG characters into live footage. TRICK 3D's TRICKCam is a proprietary camera tracking system that enables actors to be seen live inside virtual sets, vastly improving the virtual production pipeline from pre-visualization through to post-production.
"TRICK 3D has always been a pioneer in creating virtual worlds for Fortune 100s and filmmakers," said TRICK 3D Founder Chad Eikhoff. "Our latest technologies and studio advancements make it easier than ever for us to help brands, agencies and filmmakers to deliver engaging content to consumers – whether it be VR content, commercials or films – we deliver leading-edge virtual experiences."
TRICK 3D's technological expansion coincides with the studio's overall growth. To support incoming demand from companies and filmmakers, TRICK 3D has hired five new team members over the past twelve months, including the hire of a new executive-level producer – Laura Rea, formerly of Atlanta-based CSE.
Rea joins TRICK 3D after a successful 11-year tenure at integrated marketing firm, CSE, where she worked as head of production and oversaw all of the agency's film and animation projects. Rea also contributed experiential work, which included projection-mapping content. Rea has managed and produced content for a variety of Fortune 100 clients, including Aflac, AT&T, The Coca-Cola Company, the Kellogg Company and more. Rea will serve as an executive producer at TRICK 3D and will be charged with broadening TRICK 3D's production pipeline, as well as developing agency and Fortune 500 brand partnerships.
"TRICK 3D is a proven VR powerhouse," remarked Rea. "I'm thrilled to be joining a team that combines creative story-telling techniques with best-in-class technology to create memorable experiences for brands."
To learn more about TRICK 3D, and about the beta release of its flagship real estate VR product, Floorplan Revolution, visit http://www.TRICK3D.com.
ABOUT TRICK 3D
TRICK 3D is an immersive content studio specializing in the creation of virtual worlds through 3D animation and virtual reality (VR). With deep roots in commercial and original 3D film production, TRICK 3D's capabilities include virtual worlds and sets, character animation, photo-real renderings and visualization, stereoscopic 3D and more. The studio's full virtual production pipeline includes a virtual camera system with live motion-tracked camera, as well as a composite and green screen stage. TRICK 3D enables virtual worlds and programming for a variety of clients, including Fortune 100 corporations, such as Aflac and AT&T, as well as entertainment giants like CBS and Turner Broadcasting System. To learn more about TRICK 3D's capabilities, visit TRICK3D.com and follow @TRICK3D on Twitter.