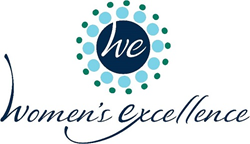 Birmingham, Lake Orion, Clarkston, Metamora, Michigan (PRWEB) December 13, 2015
"I'm a 54 year old female, who had urinary incontinence. I had been seeking medical help for 10 years. I went to Women's Excellence for an annual exam, not expecting to be treated for urinary incontinence. Now I'm happy to say thanks to Dr. Zaidan, I no longer deal with urinary incontinence. Dr. Zaidan is a talented and caring person. I give him a 5 star rating!" - Carrie R.
Women's Excellence is the most comprehensive obstetric and gynecologic office in Michigan. They also specialize in menopause, weight control, bladder control, endometriosis, robotic surgery, pelvic floor physical therapy, and midwifery services. The knowledgeable, well-trained, compassionate physicians and healthcare providers of Women's Excellence are taking new patients and are conveniently located in four locations throughout southeastern Michigan, Birmingham, Lake Orion, Clarkston and Metamora. For more information, visit http://www.womensexcellence.com.