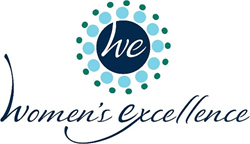 Birmingham, Michigan (PRWEB) December 13, 2015
Women's Excellence published it's weekly patient education ad on natural birth. Women's Excellence is now affiliated with Beaumont Health System in Royal Oak and delivers out of the Karmanos Center for Natural Birth, located in the Royal Oak campus.
Women's Excellence is the most comprehensive obstetric and gynecologic office in Michigan. They also specialize in menopause, weight control, bladder control, endometriosis, robotic surgery, pelvic floor physical therapy, and midwifery services. The knowledgeable, well-trained, compassionate physicians and healthcare providers of Women's Excellence are taking new patients and are conveniently located in four locations throughout southeastern Michigan, Birmingham, Lake Orion, Clarkston and Metamora. For more information, visit http://www.womensexcellence.com.
The Birmingham-Bloomfield Eagle, first published in 2003, provides detailed weekly news coverage of Birmingham, Bloomfield Township, Bloomfield Hills, Beverly Hills, Franklin, Bingham Farms and both the Bloomfield Hills Schools and Birmingham Public Schools. Our coverage includes community events, government, education, crime and unique features.
The Eagle is published by C & G Newspapers, Michigan's largest non-daily newspaper group. Founded by the Demers family in 1981, C & G Newspapers is still family owned, and now publishes 19 different community newspapers in Oakland, Macomb and Wayne counties.